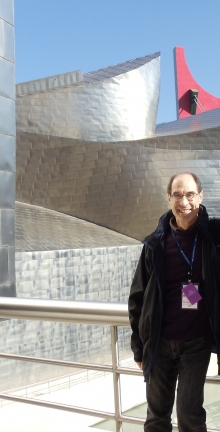 Gerald Silk, Ph.D.
Contact: gsilk@temple.edu
Phone Number: 215-777-9165
Room Number: Suite 211 Tyler
Dr. Gerald Silk, Professor of Modern and Contemporary Art, holds an AB in History from Brandeis University and Ph.D. in Art History from the University of Virginia. Silk taught at Columbia and the University of Pennsylvania prior to arriving at Temple in 1988. He has published widely on modern and contemporary art and curated internationally. Areas of focus include: censorship; portraiture; Italian modernism; the Sixties; and technological iconography. He was an American Academy in Rome Prize Fellow and Center for Advanced Study in the Visual Arts Senior Fellow at the National Gallery in Washington and has received grants from the National Endowment for the Humanities, the Mellon Foundation, and the Smithsonian. Dr. Silk is also the recipient of a Lindback Distinguished Teaching Award.