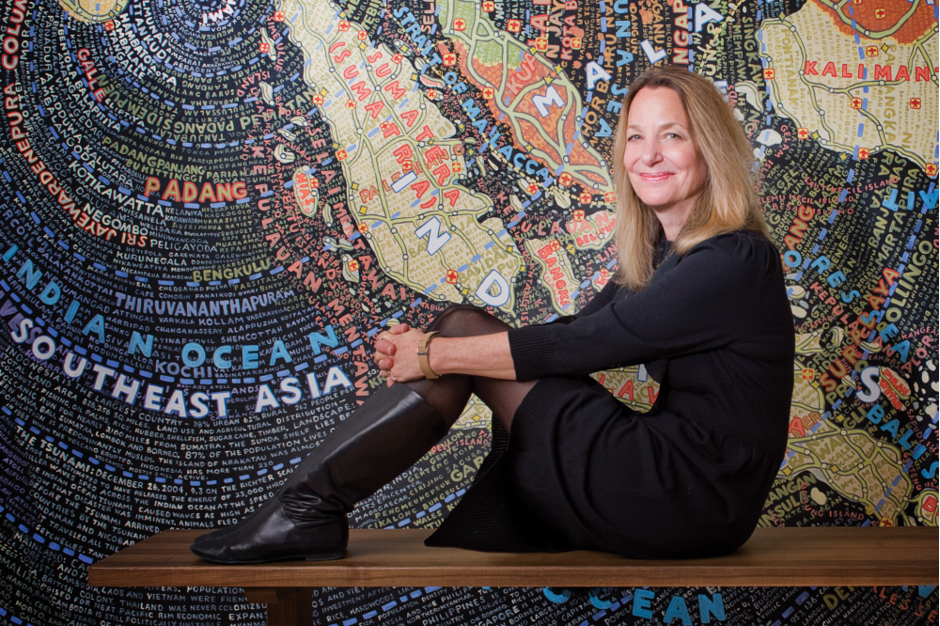 Graphic & Interactive Design
Paula Scher (BFA '70)
Paula Scher (BFA '70) is commonly referred to as a "titan of postmodern design," as well as a "hall of famer" and "rock star" of the graphic design industry. Described as a "master conjurer of the instantly familiar," by TED, Scher's influential and iconic work has redefined institutions and reimagined urban landscapes all over the world.
"[Paula Scher is] one of the giants of graphic design in the U.S.…"
– Design Week, "The Most Influential Female Designers of the Last Century"
Scher is a partner at Pentagram—the world's largest independent design consultancy—where she develops identity and branding systems, promotional materials, environmental graphics and packaging and publication designs for clients like Microsoft, Coca-Cola, the Museum of Modern Art, the Sundance Institute and the Philadelphia Museum of Art, among many others. Her graphic identities for Citibank and Tiffany & Co. have become case studies for the contemporary regeneration of American brands.
During the course of her career, Scher has been the recipient of hundreds of industry honors and awards, such as a Beacon Award for her identity for The Public Theater in New York City; the Art Directors Club Hall of Fame; the Chrysler Award for Innovation in Design; the American Institute of Graphic Arts Medal—the profession's highest honor; as well as the Type Directors Club Medal—the first woman to receive the prize.
Scher's work lives in many distinguished permanent collections, including the Museum of Modern Art and the Cooper-Hewitt National Design Museum, both in New York City; the Library of Congress in Washington, D.C.; the Philadelphia Museum of Art; the Denver Art Museum; the Victoria and Albert Museum, London; the Museum für Gestaltung Zürich; as well as the Bibliothèque nationale de France and Centre Georges Pompidou, both in Paris. She is featured in "Abstract: The Art of Design," the Netflix documentary series about leading figures in design and architecture.
Above: Paula Scher in front of one of her map paintings. In the 1990s, Scher began painting colorful typographic maps of the world, its continents, countries, islands, oceans, cities, streets and neighborhoods. Images courtesy of the artist.