Meet Our
Ceramics Faculty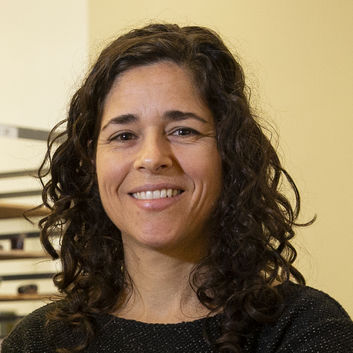 Associate Professor and Program Head of Ceramics
Ceramics
Email: lauren.sandler@temple.edu
Website: www.laurensandlerstudio.com

Lauren Sandler is an artist and educator whose work deconstructs mythologies and investigates narratives of power and perspective. With fragmented forms, allegoric vessels, and mundane assemblages, Sandler contextualizes the layered migrations of material culture to highlight stories obfuscated or erased.

Sandler exhibits nationally and publishes work and lectures concerning contemporary and historic issues in ceramics. She currently serves on the Board of The National Council on Education for the Ceramic Arts as Director at Large.

MFA, Ceramics, Penn State University,...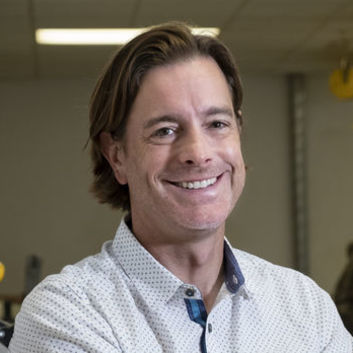 Associate Professor and Chair of Foundations
Ceramics
Email: chad.curtis@temple.edu
Phone: 215-777-9167
Office: Tyler 210F
Website: www.chaddcurtis.com

ON LEAVE, SPRING 2024

Chad Curtis is an artist and educator who is motivated by politics of the environment, land use, climate change and the evolution of these relationships over time. Visually, Curtis's work references traditional notions of the sublime landscape and monumental beauty such as vast open spaces, the horizon, trees and mountains. These landscapes represent the very same desires that helped fuel the westward expansion and Manifest Destiny of the United States. In similar ways, digital technology is fueling a worldwide expansion with an equally...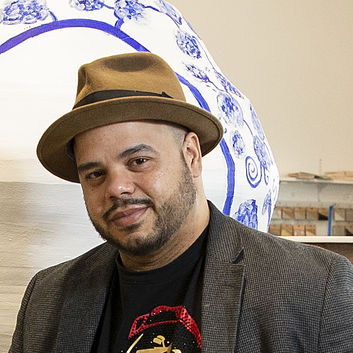 Assistant Professor
Ceramics
Email: roberto.lugo@temple.edu
Phone: 215-777-9201
Office: Tyler 150M
Website: www.robertolugostudio.com

Roberto Lugo is a potter, educator, poet, public speaker and community activist whose work and research explores issues of race, poverty, obesity and inequality. His ceramics vessels appropriate forms and ornament from royal porcelain manufacturers and recontextualize their visual iconography to pay homage to underrepresented people of color. 

As an educator and activist Lugo's research focuses on how to create more opportunities for people of color to engage in the visual arts, both as object makers and as culture makers.

Lugo has conducted over 57...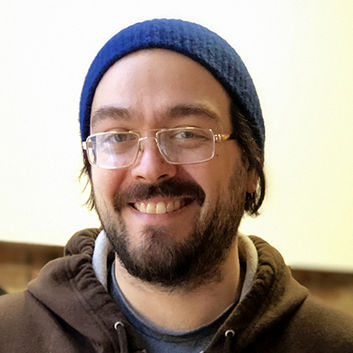 Adjunct Faculty
Ceramics
Charlie Cunningham
Email: tuk54866@temple.edu
Website: www.charliecunninghamart.com

Charlie Cunningham is a studio artist from Connecticut. He is the co-founder of the Orchard Art Collective in Philadelphia. His interdisciplinary background provides students with a multifaceted education in fine arts and professional practice.

MFA, Pennsylvania State University
BFA, University of New Haven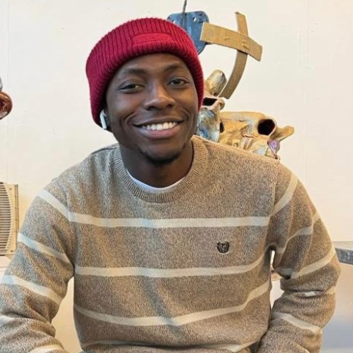 Adjunct Professor and Artist in Residence
Michael Dela Dika
Email: michael.dika@temple.edu
Website: https://michaeldika.com/

Michael Dela Dika is a ceramic sculptor and educator born and raised in Accra, Ghana, currently residing in the US with his studio in Philadelphia. Michael's works consider the interplay between organic /inorganic materials, tension, and balance while emphasizing human fragility, vulnerability, and exhaustion in his sculptures. He has shown his works internationally and nationally in Germany, Turkey, Delaware, North Carolina, Pennsylvania, Illinois, Oregon, Virginia, and Florida, among others.

MFA, University of Delaware
BA, Kwame Nkrumah University of Science and Technology

Selected Awards:

2022 National Council on Education for Ceramic Arts (NCECA) Multicultural Fellowship Award
Jessie Ball DuPont Fund- Partnership for Arts & Culture Grant Award
A. Magness Fellowship Award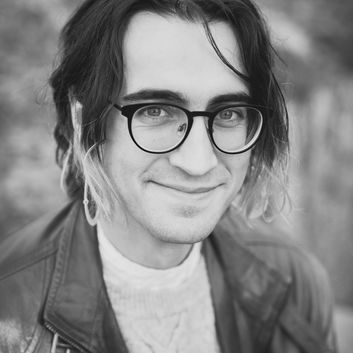 Adjunct Instructor
Ceramics
L Autumn Gnadinger
L Autumn Gnadinger (they/them/theirs) is an artist, writer, and educator originally from Louisville, KY and currently residing in Philadelphia, PA. They received their MFA from Tyler School of Art and Architecture and have previously studied at Indiana University Southeast (PB), and Transylvania University (BA). They are a former Core Fellow of Penland School of Craft and are an editor and co-founder of the journal Ruckus, which engages art in the American Midsouth and Midwest.
Adjunct Associate Professor
Ceramics
Akiko Jackson
Email: akiko.jackson@temple.edu
Website: http://www.akikojackson.com

IG @akikojacksonstudios

Akiko Jackson is from Kahuku, a rural North Shore community on the island of O'ahu, Hawai'i. She holds an MFA from Virginia Commonwealth University, School of the Arts. A recipient of numerous long-term residencies and fellowships nationwide, Jackson's awards include the Louise Bourgeois Fellowship at the Fine Arts Work Center in Provincetown, the Windgate Artist Fellowship at the Vermont Studio Center, and the Roswell Artist-in-Residence (RAiR) Foundation.

In the studio, Jackson's methodology involves the use of material language to signify how we use our hands to communicate a sense of cultural identity and belonging. Jackson's work involves an interest in creating sculptural objects for installation while surveying equitable standards and practices in non-profit art organizations.

Jackson is currently an Artist-in-Residence with The Clay Studio in Philadelphia, having started her three-year term in September 2022. She also serves as the manager of the Ceramics Program at Grounds For Sculpture. She has exhibited at the Wing Luke Museum of Asian Pacific American Experience, the Virginia Museum of Contemporary Art, and the USC Pacific Asia Museum.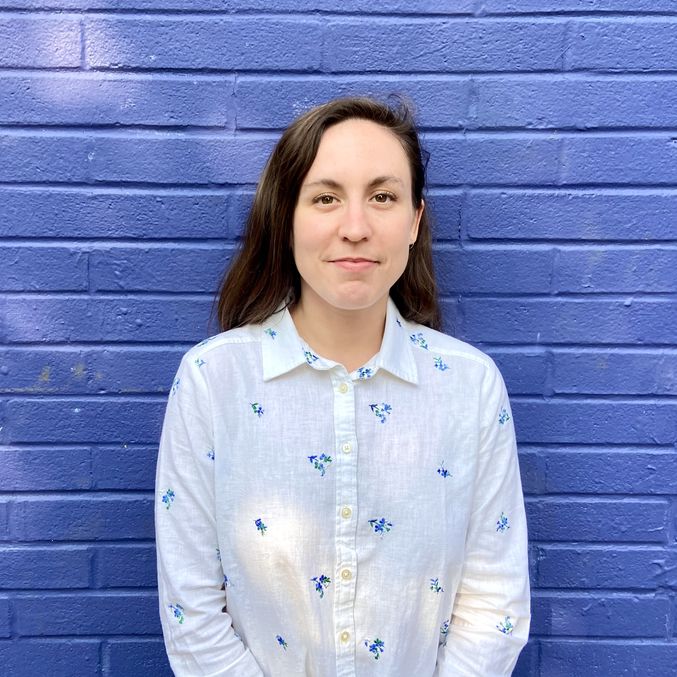 Adjunct Instructor
Ceramics
Natalie Kuenzi
Email: nkuenzi@temple.edu
Office: 150L
Website: nataliekuenzi.com

Natalie Kuenzi has served as a faculty member at numerous universities and art centers, including the University of Pennsylvania, University of the Arts, Drexel University, Saint Joseph's University, The Clay Studio of Philadelphia, and Tacony LAB Community Arts Center. In 2023, she was honored with the G. Holmes Perkins Distinguished Teaching Award from the Stuart Weitzman School of Design at University of Pennsylvania. Natalie is a member of Vox Populi, an artist collective in Philadelphia, and her work has been featured in solo and group exhibitions at numerous arts spaces, including Vox Populi, Fleisher Art Memorial, Hales Project Room, Thomas Hunter Project Space, Artspace New Haven, The Delaware Contemporary, Susquehanna Art Museum, Pewabic Museum, Baltimore Clayworks, District Clay Gallery, and Anderson Center at Tower View.

MFA – Ceramics, Tyler School of Art and Architecture of Temple University
BFA – Ceramics, Western Colorado University
BA – Art History, Western Colorado University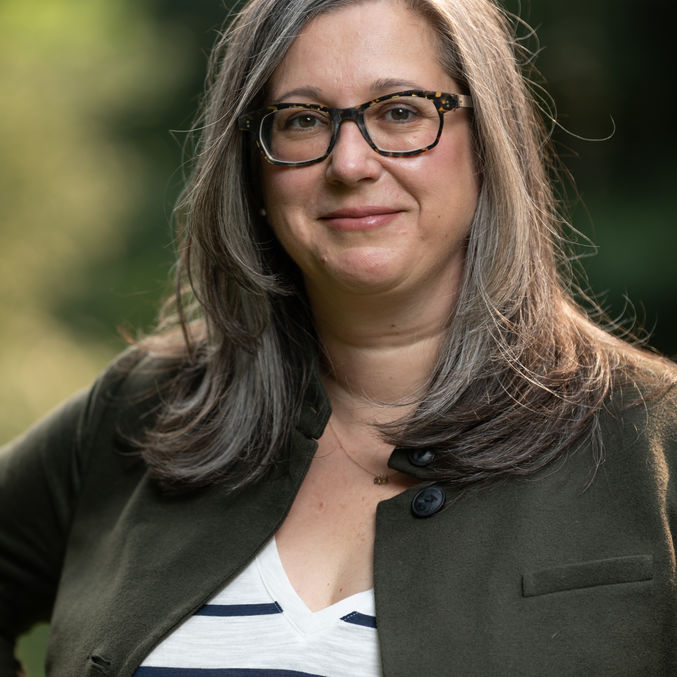 Adjunct Professor
Ceramics
Andrea Marquis
Andrea Marquis was born in Salem, MA and lives outside Philadelphia. She was an artist in residence at The Clay Studio in Philadelphia from 2015-2020, at the Archie Bray Foundation in Montana from 2005-2007 and at Peters Valley School of Craft in New Jersey from 2000-2001. She has studied at Syracuse University, the University of Massachusetts Dartmouth and the New York State College of Ceramics at Alfred University, where she received her Master of Fine Arts in 2009.

She has taught ceramics, 3D design and drawing at a number of colleges and universities, including Community College of Philadelphia, Maryland Institute College of Art, Rutgers University Camden, The New York State College of Ceramics at Alfred University, and The College of New Jersey. Marquis has exhibited extensively nationally and internationally, and her work can be found in collections like the Park Towne Place in Philadelphia, Roberts Wesleyan College in Rochester, NY, The Archie Bray Foundation in Helena, MT, the Alfred Ceramic Art Museum in Alfred, NY and at the Fitler Club in Philadelphia as part of the Artist in Residence 2.0 cohort. Andrea is represented by Todd Merrill Studio in New York City.
Adjunct Professor
Ceramics
George Rodriguez
Email: tum93699@temple.edu
Website: www.georgerodriguez.net

Born and raised in the border city of El Paso, TX, George Rodriguez creates highly ornamented, figurative ceramic sculptures, often underlined by a connection to the sociopolitical issues the artist explores.

His world curiosity grew as a recipient of a Bonderman Travel Fellowship, where he traveled the world through most of 2010. His work has been exhibited at Bainbridge Island Museum of Art, Bainbridge Island, WA; Whatcom Museum, Bellingham, WA; Crocker Art Museum, Sacramento, CA; Canton Art Museum, Canton, OH and others.

His sculptures are part of the collections of the National Museum of Mexican Art, Chicago, IL; the University of Washington's Paul G. Allen College of Computer Science and Engineering, Seattle, WA; the Hallie Ford Museum of Art at Willamette University, Salem, OR; Renwick Gallery of the Smithsonian American Art Museum, Washington D.C. and the National Museum in Stockholm, Sweden. He has been featured on a PBS Craft in America "Storytellers" episode, and has created a large public sculpture for the new Kansas City Airport, which opened March 2023.

MFA, University of Washington, Seattle
BFA, University of Texas El Paso
Adjunct Professor
Ceramics
Kukuli Velarde is a Peruvian artist based in the United States since 1987. She has received awards and grants such as the Guggenheim Fellowship (NewYork- 2015), the United States Artists-Knight fellowship (California- 2009), the Pew fellowship in Visual Arts (Pennsylvania2003), the Anonymous is a Woman award (New York- 2000), the Joan Mitchell Foundation grant (New York- 1997), among others. In 2013 her project CORPUS got the Grand Prize at the Gyeonggi Ceramics Biennial in South Korea. She was part of faculty at the Skowhegan School of Painting and Sculpture in 2022.

Her...