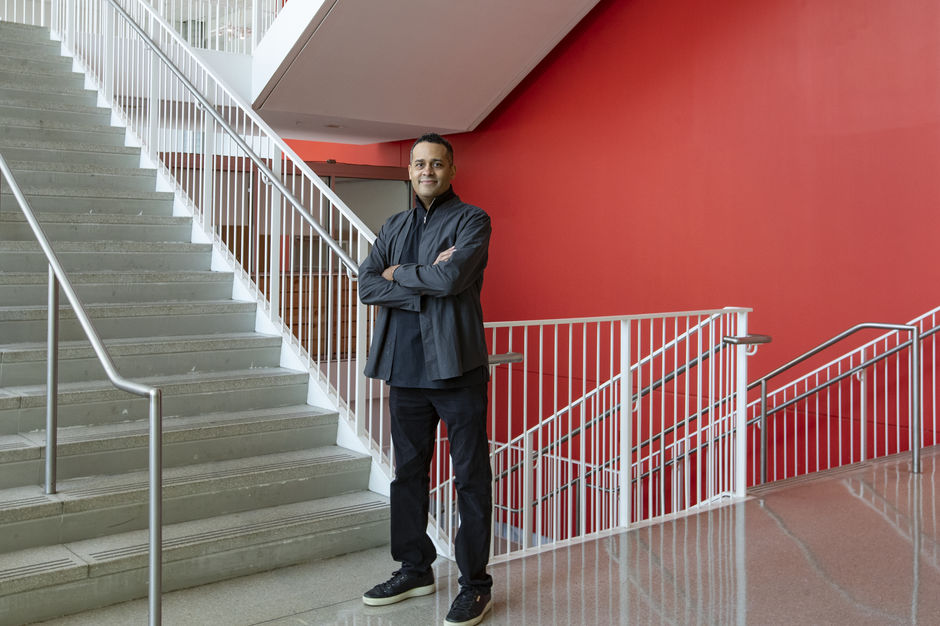 Associate Professor
Architecture
Ulysses Sean Vance
Ulysses Sean Vance is a registered architect and educator working on the implementation of inclusive design and the architectural characteristics of health equity in domestic and institutional settings. He is co-founder of UVXYZI—a design firm dedicated to visualizing the protocols that service inclusive design agendas and communicating the differences in human capacity. His work engages the Triple Aim mandate in healthcare for improving the patient and caregiver experience. 
He has co-authored research and academic papers through North Carolina State University's College of Design Center for Universal Design, the former University of Michigan Medical Innovation Center and the University of Michigan Child Disparities Research Laboratory. He was recognized by a team of surgeons in 2012 with an award in pediatric surgery by the Sheikh Zayed Institute. He has managed funding from the National Endowment for the Arts, National Council for Institutional Diversity and Momentum Center on research related to Physical Activity in Classrooms.
Currently, he is working on underscoring friendly design when curating the physical, social and mental qualities of spaces devoted to health and wellness. 
MArch, North Carolina State University, 2006
Barch, Tuskegee University, 1996
Awards
Sheikh Zayed Institute Award for Innovation in Pediatric Surgery (2012)
Sheikh Zayed Institute for Pediatric Surgical Innovation
Children's National Medical Center, Washington, D.C.
Contract magazine Bang and Olufsen Design Award (2004)