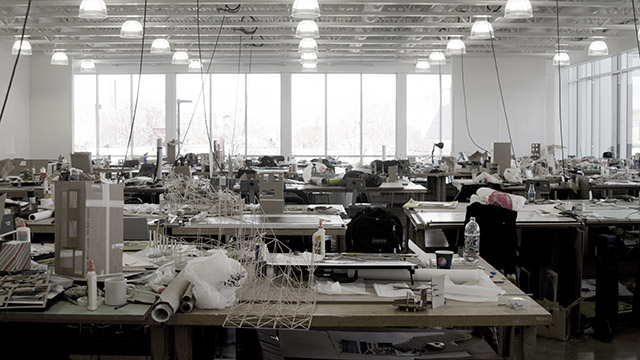 The Bachelor of Science in Architecture (BS Arch) is a four-year, 123 credit undergraduate pre-professional degree program that incorporates two years of Architecture Foundation Studies. The BS Arch pre-professional degree program is the Architecture Department's required path for admission to the Temple University accredited Master of Architecture (M Arch), the two-year, 60-credit degree program offered at Temple University. The four-year BS Arch and two-year M Arch "when earned sequentially, comprise an accredited professional education." ( http://www.naab.org).
Students who meet the requirements can enter the +1 accelerated BS Architecture + Master of Architecture Program. More information about the accelerated program can be found at: http://bulletin.temple.edu/graduate/scd/tyler-div/architecture-march/#text
The course work in the junior and senior years of the BS Arch is architecture intensive. It requires 61 credits hours, made up of 40 required architecture credits, 6 General Education credits and 15 elective credits. Together with the 62 credits of the Architecture Foundation Studies program, this makes up the 123 credits required for the BS Arch degree. Students who are interested in pursuing the BS Arch degree program must submit a portfolio for review and acceptance prior to the fall semester of the 3rd year of study.