Meet Our
Current Art History Graduate Students
Below you can explore current graduate students in the Tyler School of Art and Architecture's Art History Program below.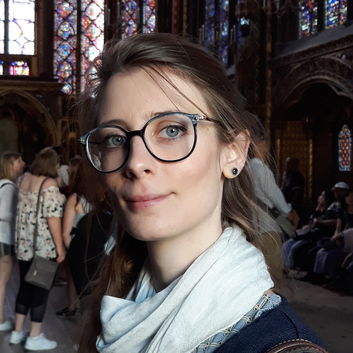 PhD in Art History
Flavia Barbarini
Flavia Barbarini studies the Italian Renaissance. Her research mainly focuses on Italian sixteenth-century drawings and history of collecting. Barbarini completed her undergraduate degree at the University of Bologna and her post-graduate degree at the University of Padua. She has interned for several cultural institutions, including the Fondazione Giorgio Cini in Venice. Before moving to the U.S., she worked in the department of drawings at the Castello Sforzesco in Milan.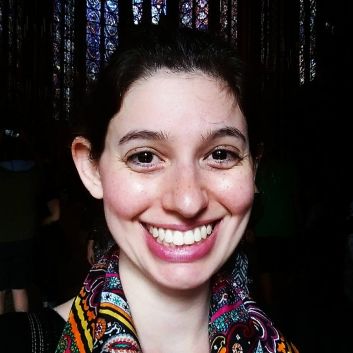 PhD in Art History
Molly Bernhard
Molly Bernhard is specializing in Italian and Northern Renaissance art. Before coming to Temple University, she received her Masters in Renaissance and Early Modern Studies from the University of Edinburgh and has worked at museums and galleries in New York City and Edinburgh. Her current research involves Renaissance paintings, their material culture and their provenance.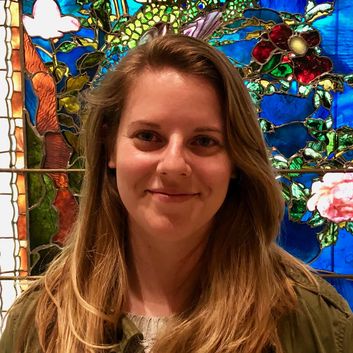 PhD in Art History
Marian Berthoud
Marian Berthoud is currently researching Baroque architecture and urban planning in southern Italy and Spain. She received her BA in art history and arts management at the University of San Francisco in 2014. She attended and attained her MPhil in Irish art history at Trinity College Dublin in 2017. Berthoud also worked as an inventory and research assistant at the Cantor Museum at Stanford University and lectured at Foothill Community College in Asian art and architecture.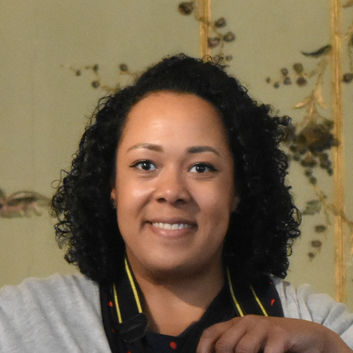 PhD in Art History
Marlise Brown
Marlise Brown is specializing in seventeenth- and eighteenth-century art and architecture. She received her MA and BA at The Pennsylvania State University. Her dissertation on the architectural patronage of Markgräfin Wilhelmine von Bayreuth has been supported by research grants from the German-American Fulbright Commission and Temple University. She has worked at The Barnes Foundation, Philadelphia Museum of Art and Palmer Museum of Art, and participated in the Center for Curatorial Leadership/Mellon Foundation Seminar in Curatorial Practice.
PhD in Art History
Quinn Russell Brown
Quinn Russell Brown has worked in news media and the visual arts for a decade, specializing in portrait photography. His research interests include the sociopolitical use of portraiture to shape, reinforce, and subvert notions of citizenship, belonging, and status, particularly in the United States. His photography is featured in publications like WIRED, TIME, and Wall Street Journal and has been exhibited at the Smithsonian National Portrait Gallery. He has a B.A. in Interdisciplinary Arts & Sciences from the University of Washington.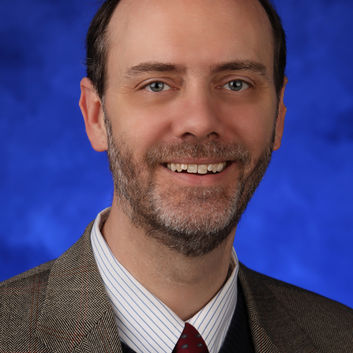 PhD in Art History
David Carnish
David Carnish is originally from Milledgeville, GA. He attended Georgia Military College Prep School (class of 1986). He received a BA in Philosophy from Valdosta State College in 1990, a M/Div from The Southern Baptist Theological Seminary in Louisville, KY in 1994 and a MA in Interdisciplinary Humanities from Penn State Harrisburg in 2020. He is a first year PhD student with Tyler. His areas of interest, religion, humanism, spirituality, sacred writings, icons, iconoclasm, the Counter-Reformation. He currently lives in Elizabethtown, PA where he works for Penn State Hershey Medical Center as a chaplaincy educator. He loves poetry, hiking, swimming and playing with his two boys, two cats and the family dog.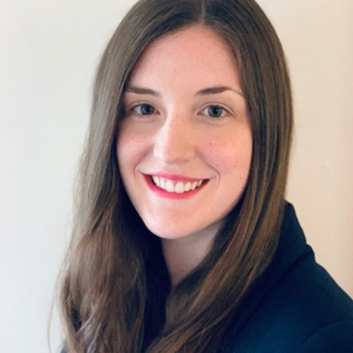 PhD in Art History
Maeve Coudrelle
Maeve Coudrelle is specializing in contemporary printmaking and exhibition history in the Americas, with a focus on South America in the sixties. She has received grants from the Getty Foundation, Smithsonian Latino Center and Southeastern College Art Conference. Coudrelle holds a BA with Highest Honors in art history and political science from UC Santa Barbara. She has curated for the Blockson Collection and UCSB Art, Design & Architecture Museum and provided research assistance at several Smithsonian museums.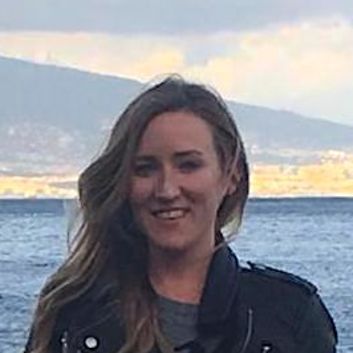 PhD in Art History
Elizabeth Duntemann
Elizabeth Duntemann specializes in early modern art and architecture of Southern Europe, with particular focus on infirmity and healing. She earned a BA in Art History (2012) from Old Dominion University. Elizabeth has taught undergraduate courses, worked in museums and library special collections. She has received fellowships from The Gladys Krieble Delmas Foundation Venetian Research Program (2019-2020), the Centro per la Storia dell'Arte e dell'Architettura delle Città Portuali (2018-2019) at Museo di Capodimonte in Naples, Temple Rome (2019), and departmental awards.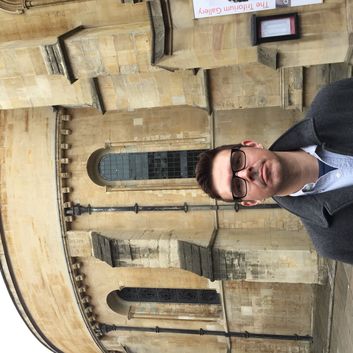 PhD in Art History
Michael J. Ernst
Michael J. Ernst is a PhD student studying Islamic Art History. His research focuses on the modern and contemporary Islamic visual culture of the former Soviet Union, in particular that of Azerbaijan. Intersecting with this is an interest in digital images, video games, affect theory, affective computing, semiotics, nationalism, and national identity formation. Ernst holds an A.B. in History (2013), a M.L.A. in Middle East & Islamic Studies (2016), and a M.S.Ed. in the Learning Sciences & Technologies (2020) from the University of Pennsylvania.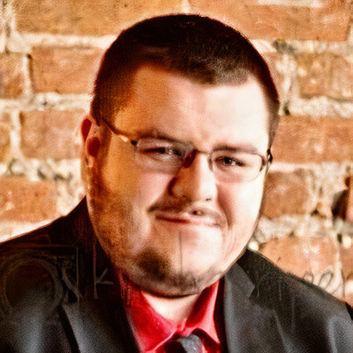 PhD in Art History
Vincent Forsell
Vincent Forsell is received his MA in art history in 2019. Before coming to Philadelphia, he received his BA in art history from East Stroudsburg University in 2017. His research examines queer methodologies, specifically queer semiotics and its applications to the function of art within the broader spectrum of HIV and AIDS activism.
PhD in Art History
Kedra Kearis
Kedra Kearis holds an MA in Literature and is studying art and visual culture of the late nineteenth and early twentieth centuries. Her research emphasizes the artistic exchange between France and America, the New Woman, and the transnational portrait of the Gilded Age. Her dissertation has been supported by the New-York Historical Society, the Association of Historians of American Art and the Victorian Society in America. She is an instructor in adult education at the Barnes Foundation.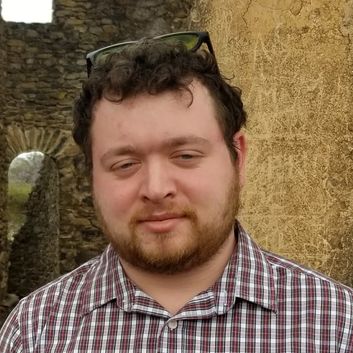 PhD in Art History
Maik Lally
Michael A. Lally is a Ph.D student studying architecture and material culture of East Africa and the Western Indian Ocean. His current research focuses on phenomenology and the interaction of the viewer, architecture, and material culture in early modern Yemen, the Swahili Coast, and the Horn of Africa. He received his BA in both art history and theoretical physicals from Middlebury College and received the Swenson Family Fellowship in Eastern Christian Manuscript Studies from the Hill Museum and Manuscript Library.
PhD in Art History
Ari Lipkis
Ari Lipkis is focusing on cinquecento Italian architecture. Ari received his MA in 2016 from the Courtauld Institute of Art; his thesis focused on Perino del Vaga's work at Villa del Principe in Genoa. From 2012 to 2015 he was the co-director of TEMP, an art space in New York dedicated to promoting emerging artists. In 2018, Ari curated Unbearable Infinite at AALA; the show paired the work of video artist Gregory Bennett with prints from Giovanni Battista Piranesi's Carceri series.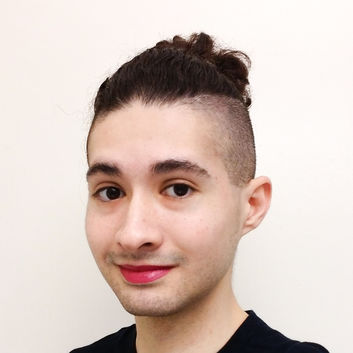 PhD in Art History
Li Machado
Li Machado is specializing in Modern and Contemporary Latin American and Latinx Art. Their current research focuses on political art and transnational identity formation in the U.S.-Mexican borderlands, especially in queer Chicanx communities. Li previously earned a BA in Art History from University of La Verne, studying Brazilian modernist painting, and an MA in the same field from University of Oregon, where their thesis addressed the visual culture of the 1978 World Cup in Argentina.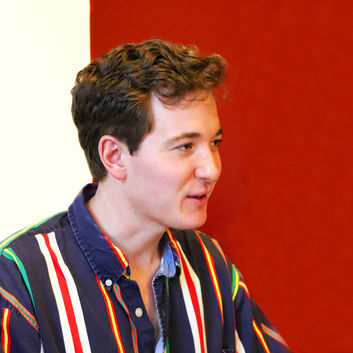 PhD in Art History
Liam Maher
Liam Maher is a Temple University Fellow and PhD student in art history. His research interests include queerness, Catholicism, and anti/colonialism in contemporary Latinx/Latin American art. He received his Master's in art history from the University of Oregon and his Bachelor's in art history & political science from the University of Notre Dame. An avid violinist and vocalist, Liam currently enjoys singing with the Cathedral Choir at the Cathedral Basilica of Saints Peter & Paul.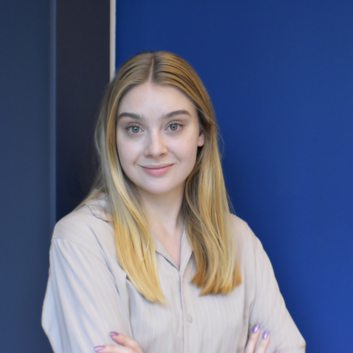 PhD in Art History
Molly Mapstone
Molly is interested in new materials. Or rather, materials new to the history of art. Her writings consider contemporary art through theories of materiality, process, visual culture, and social art history. Her master's thesis at the Winterthur Program, The Materiality and Art History of Glitter, examined the material's origins and power to convey meaning. She received her B.A. from the University of Wisconsin-Madison while working at the Chazen Museum of Art where she curated exhibitions of works on paper.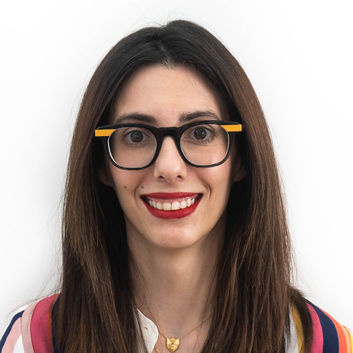 PhD in Art History
Nicole Emser Marcel
Nicole Emser Marcel is a PhD student studying modern and contemporary art of the Caribbean. Her research interests include iconoclasm, geography, feminist theory, and religion. She holds a MA in Art History from American University and a BA in History from Xavier University. She previously taught at Indiana University-Purdue University Indianapolis and worked at the National Women's History Museum in Washington, DC.

(Photo Credit: Neysa Wellington)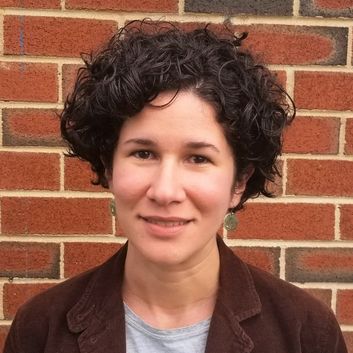 PhD in Art History
María de Lourdes Mariño
María de Lourdes Mariño is an art historian specializing in modern and contemporary Caribbean and Latinx Art, with a particular interest in memory and identity building through art and politics. Mariño holds a MA in nonprofit management focus on art and culture institutions. Before attending Tyler, she was a professor at the University of the Arts (ISA) and an independent art curator in Havana, Cuba.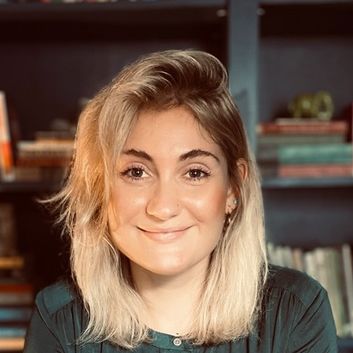 PhD in Art History
Lauren M. McCardel
Lauren M. McCardel is focusing on 19th-century art, design, and material culture. Her research interests concern the social functions of art and architecture, exploring themes related to gender, labor, authorship and trauma. She holds an MFA in Architectural History from Savannah College of Art and Design and a BA in Art History from Messiah University.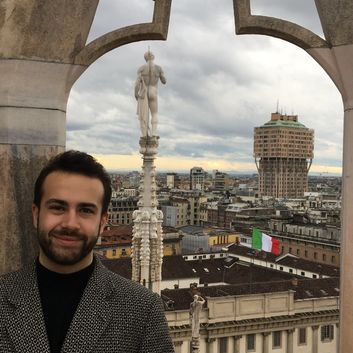 PhD in Art History
Ryan Mitchell
Ryan Mitchell is a PhD student working on the art and architecture of the eastern Mediterranean. He recently completed a U.S. Student Fulbright Grant to Turkey, where he studied the architecture of non-Muslim schools in Istanbul founded during the Ottoman Empire and held an assistantship at the Istanbul Research Institute. Ryan worked for several years in business development in New York after receiving his undergraduate degree from the Ohio State University in English Literature and History of Art.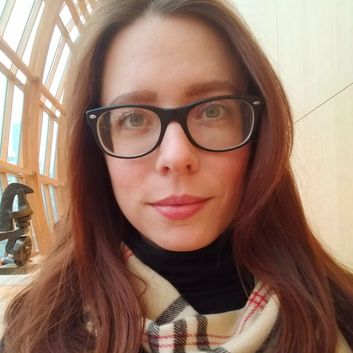 PhD in Art History
Megan Reddicks Pignataro
Megan Reddicks Pignataro is a PhD candidate specializing in Quattrocento painting and sculpture, workshop practices, and non-linear perspective in Florence. Her dissertation been supported by the Renaissance Society of America (2021) and Temple Rome (2019). She received her BA (Honors) in Art History, Medieval, and Renaissance Studies (2010) and her MA in Art History (2011) from the University of Toronto. She currently holds a National Endowment for the Humanities research assistantship in collections management at the Detroit Institute of Arts.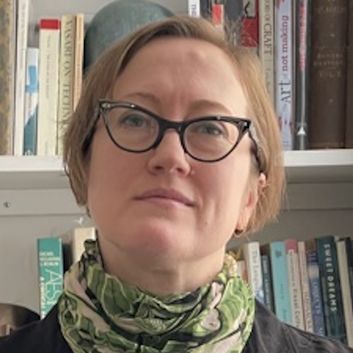 PhD in Art History
Joanna Platt
Joanna Platt is specializing in modern and contemporary Art History. Joanna's background is in bronze casting and fabrication. She balances an active studio practice with research into the representation of labor and the economics of art and production, especially as it relates to issues of class and social status. Joanna earned a BFA from Mason Gross School of Art at Rutgers University and an MFA from the University of the Arts in Philadelphia.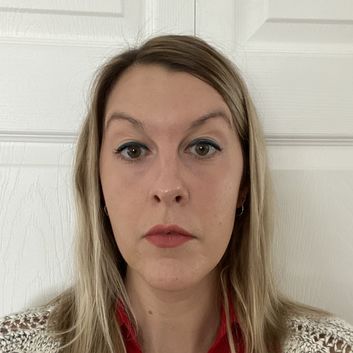 PhD in Art History
Ali Printz
Ali Printz is studying Modern and Contemporary Appalachian Art and is a practicing artist, whose dissertation discusses Appalachia's role in the field of ecocriticism, the intersection between folk and fine art, and defining Appalachian regionalism within American Art. She received a BFA in Painting and a BA in Art History from WVU and an MA in Contemporary Art from Sotheby's Institute of Art and is currently a William H. Truettner Fellow at the Smithsonian Museum of American Art.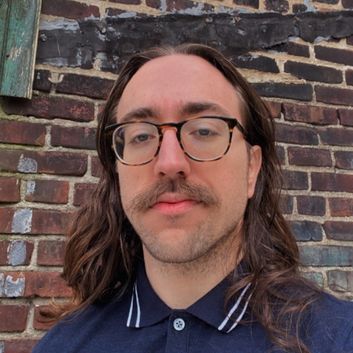 PhD in Art History
Noah Randolph
Noah Randolph is specializing in modern and contemporary art and visual culture, with current research focused on the intersections of monuments and public art with issues of memory, race and politics. He holds a BA in art history from the University of Louisville (2016) and a MA in art history from Temple University (2020).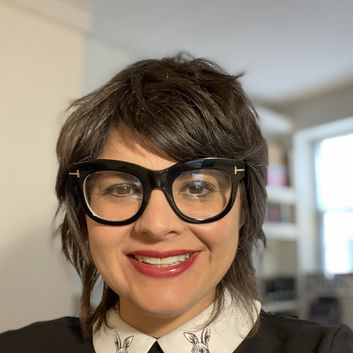 PhD in Art History
Erin Riley-Lopez
Erin Riley-Lopez is a Future Faculty Fellow. Her specialty is in contemporary art with research interests in queer/feminist theories, exhibition histories, institutional critique and performance art. She is transitioning to academia after serving as a curator at the Freedman Gallery, Albright College in Reading, PA as well as associate curator at The Bronx Museum of the Arts, NY. Riley-Lopez received her MA from the Center for Curatorial Studies, Bard College and her BA from Sarah Lawrence College.
PhD in Art History
Tyler Rockey
Tyler Rockey is studying the Italian Renaissance. His research pursuits are the labile conceptions of temporality and originality in works "after the antique" and the physical and semiotic instabilities of Classical sculptures and fragments in antiquities collections. Underpinning these are interests in Renaissance philosophy and theories of art. He received his BA in Art History from Penn State University with a minor in Classics and Ancient Mediterranean Studies, followed by a MA from the University of Massachusetts.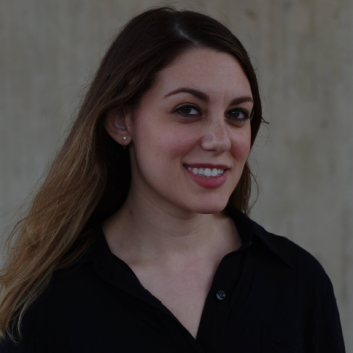 PhD in Art History
Brittany Rubin
Brittany Rubin studies the art of the Early Modern Netherlands, with particular interests in print culture and the history of the nude. Prior to her matriculation, she worked at the Johnson Museum of Art at Cornell University, where she first served as a Kress Fellow and later as Print Room Curatorial Assistant. She received a BA from Macalester College and an MA in Art History from the University of Massachusetts.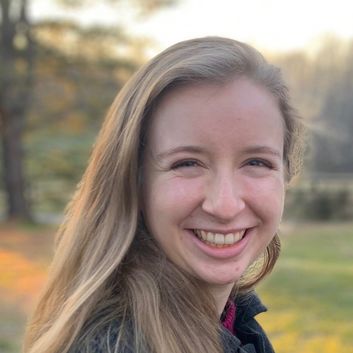 PhD in Art History
Emily Schollenberger
Emily Schollenberger's research interests include collective memory, the archive, trauma and colonial photography. She received her BA in Art, with a concentration in Art History from Covenant College, with a minor in French. She has interned at The Phillips Collection in Washington, DC and worked as a Museum Educator at the Creative Discovery Museum in Chattanooga, TN before moving to Philadelphia.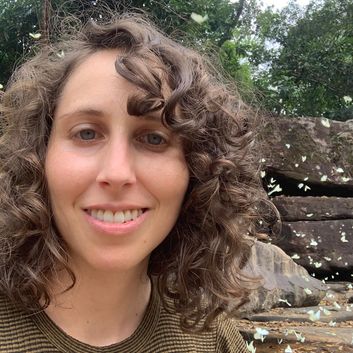 PhD in Art History
Alexandra Schoolman
Alexandra's research interests include Latin American conceptual art and social practice. She graduated magna cum laude from Brandeis University, majoring in Hispanic Studies and minoring in Art History. She received her MA in Modern and Contemporary Art History with distinction from the University of Glasgow. Her thesis focused on memory and historical legacy in the work of young Latin American artists. She was previously exhibitions manager of the Latin American art gallery Henrique Faria, New York.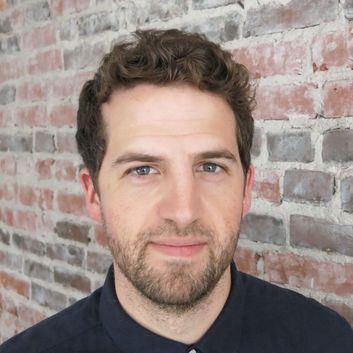 PhD in Art History
William Schwaller
William Schwaller is studying Modern and Contemporary art of the Americas. His dissertation is titled "A Transnational Arte de Sistemas: The Centro de Arte y Comunicación in Argentina and Abroad, 1968–1983." He received fellowships from the Fulbright Commission in Argentina, the Getty Research Institute and the Terra Foundation for American Art. He earned a BA with honors in Art History from Grinnell College. He has worked at the Philadelphia Museum of Art, the Minneapolis Institute of Art and MASSMoCA, among others.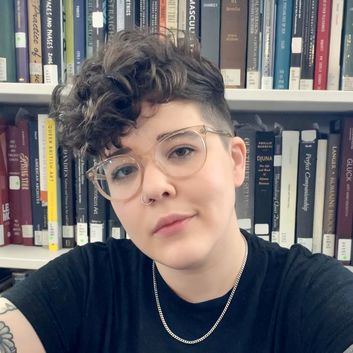 PhD in Art History
Lily F. Scott
Lily F. Scott (B.A. Bryn Mawr College) is a Ph.D. candidate specializing in American Modernism, with a focus on queer art and artists. Their dissertation, Neither Then nor Now: Queer Temporalities & Interwar Portraits of Expatriate Sapphists, examines the portraiture of/by queer American women artists living in 1920s Paris. She has taught undergraduate courses at Temple and University of the Arts, and previously worked as an art educator at The Barnes Foundation. Lily is currently the Barra American Art Fellow at the Philadelphia Museum of Art and was awarded the 2020/21 Tyler Art History Graduate Teaching Award.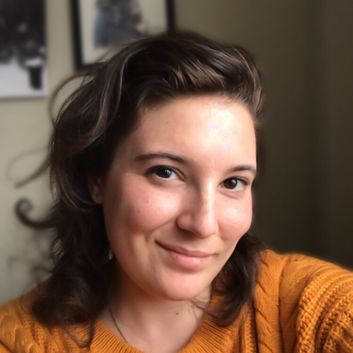 PhD in Art History
Jessica Sternbach
Jessica Sternbach is currently focusing on the Dutch Early Modern Period. Her research centers around the experiential and intersensorial quality of Dutch paintings and material culture. She has been an instructor at Temple since 2016. She has written for Fugitive Leaves (2017) and Smarthistory (2021). She received her Bachelor's in Art History from Willamette University (2013) and her Master's in Art History and Archaeology from the Institute of Fine Arts (NYU, 2016), where her thesis received honors.
PhD in Art History
Brittany Strupp
Brittany Strupp is researching the early career of Robert Henri (1865-1929) and his relationship with the French avant-garde in the formation of his artistic identity and philosophy of art. She holds a B.A. from Colgate University and an M.A. from the University of Virginia. She has worked in American art curatorial at the National Gallery of Art, Smithsonian American Art Museum, Philadelphia Museum of Art, and Baltimore Museum of Art.
PhD in Art History
Jesse Sullivan
Jesse is focusing on fifteenth-century Italian painting. She received her BFA from the Maryland Institute College of Art in Baltimore, MD and her MA from the Courtauld Institute of Art in London with Dr. Paula Nuttall. During the summer of 2019 she researched a Venetian altarpiece in-situ with Pratt in Venice. She has taught on women artists and patrons in Medieval through Baroque Italy and is currently teaching a class on representations of Dante's Divine Comedy in art.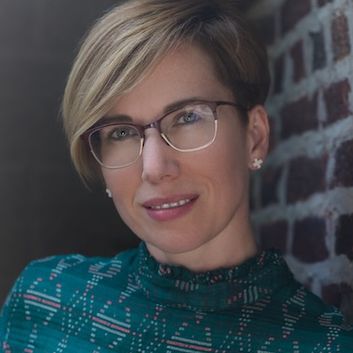 PhD in Art History
Megan Voeller
Megan Voeller is an educator, curator and writer whose work focuses on intersections of contemporary art and health. Their practice combines the development of creative pedagogy in the health humanities, the facilitation of new projects by contemporary artists and art criticism as public engagement. They work as director of humanities at Thomas Jefferson University in Philadelphia.

MA, Art History, University of South Florida, 2012
MA, Media Studies, The New School, 2005
BA, Studio Art with Honors, Williams College, 2001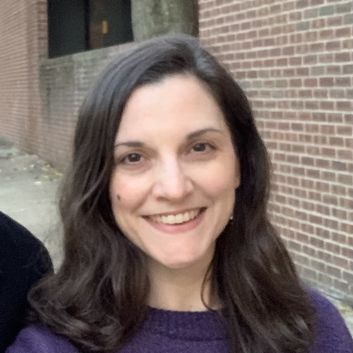 PhD in Art History
Lauren Wilson
Lauren Wilson earned her M.A. in the Interdisciplinary Program in the Humanities at Florida State University. Before joining Tyler's PhD program in Art History, Lauren taught the Humanities at Valencia College. At Tyler, her studies involve the art history and archaeology of the Aegean Bronze Age with a focus on Minoan pottery. Her research concerns cultural materials, agency, craft networks, ceramic petrography, and the digital humanities. She is currently a scientific staff member at Koumasa with the University of Heidelberg.
PhD in Art History
Özlem Yıldız
Özlem Yıldız works on cross-cultural exchanges in Ottoman and Safavid illustrated manuscripts. She has an MA in history of art and architecture of the Islamic Middle East from SOAS University of London, an MA in history and a BA in social and political sciences from Sabancı University in İstanbul. She received the Barakat Trust International Studentship and SOAS Ralph Pinder-Wilson Travel Award for her research on illustrated divans of Baki and Hafez from the 17th Century.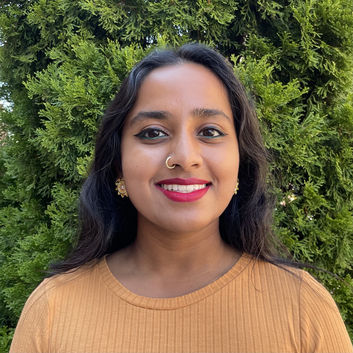 MA in Art History
Sahiti Bonam
Sahiti is pursuing her masters in Art History/Arts Management. She is an artist, designer, and arts administrator and has worked with several Philadelphia-based arts and culture organizations including Al-Bustan Seeds of Culture, Asian Arts Initiative, Amber Art & Design, Philadelphia Contemporary, Delaware River Waterfront Corporation, and the Women's Caucus of Art over the past 4 years. Sahiti is the Manager of the Graphics Media Center at Temple University.

BA, Visual Studies, Tyler School of Art and Architecture'18
MA in Art History
Danielle Cooke
Danielle Cooke studies Latin American art of the Pre-Columbian and Colonial era. She graduated from Cleveland State University with a Bachelor of Arts (2021) in both Art History and Spanish, and a minor in Anthropology. There, she studied abroad in A Coruña, Spain and Paris, France. Danielle interned with the Cleveland Museum of Art's Curatorial Department of Prints and Drawings (2020). She also worked as a Gallery Guard at the institution for several years.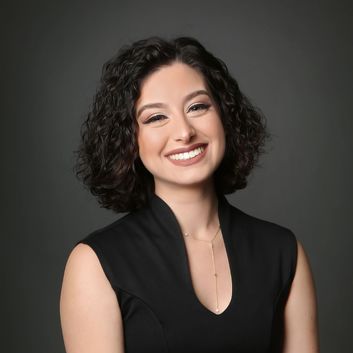 MA in Art History
Natalie Cruz
Natalie is a masters Art History student with a focus in Modern and Contemporary Art. She received her BA in Art History from Pacific University Oregon. Her capstone thesis was centered on two contemporary Armenian artists in diaspora and their artworks created for the centennial anniversary of the Armenian Genocide. As an Armenian woman, she hopes to continue with this research and of other S.W.A.N.A. people (South West Asian/North African).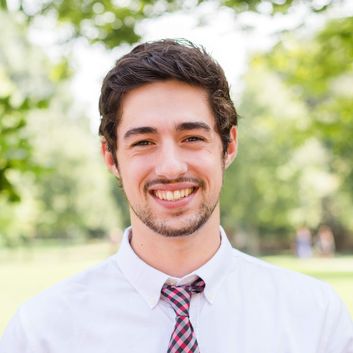 MA in Art History
Preston Gould
Preston Gould's interests focus on Italian Renaissance art. The pursuit of higher education comes after graduating from Roanoke College in 2019 with a BA in history and a minor in political science. During his undergraduate study he also spent a semester studying art and political history in Florence, Italy through the ISI Florence School.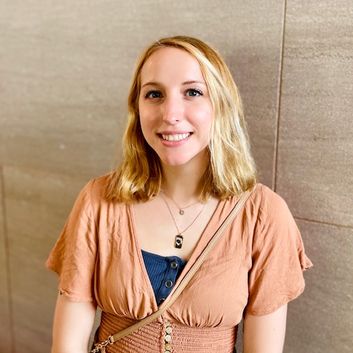 MA in Art History
Jordan Gryscavage
Jordan is a second year graduate student earning her M.A. in Art History in the Arts Management track, with a certificate in Community Arts. She is a returning alumni to Temple University, receiving her B.A. in Art History in 2018. Her interests are in 20th century American art history. Contemporary community arts projects have become another prevailing interest. Her work experience includes Arader Gallery, Rich Timmons Fine Art Gallery, Conwell Egan Highschool, and Mount Saint Joseph's Academy. Currently, she works as an art educator at Lansdale Catholic Highschool. Jordan's goal is to work in museum education and community arts in the future.
MA in Art History
Sara Hernon-Reeves
Sara Hernon-Reeves graduated with a BA in political science and a minor in art history from Goucher College (2016). For the past two years, Sara worked at the Charles Demuth Museum in her hometown of Lancaster, PA. She is excited to join Tyler and pursue an MA in Art History with a concentration in arts management.
MA in Art History
Zixiao Huang
Zixiao Huang has previously worked and interned for several major museums in Philadelphia and Chengdu, China, including the Philadelphia Museum of Art, the Barnes Foundation and the Chengdu Museum. Huang is currently working on his graduate thesis on the Jesuits' contribution in art during their mission in China. His areas of study also include Italian Renaissance art. In 2020, he was part of the curatorial team at the exhibition Floating Lights and Shadows: 500 Years of European Paintings co-organized by the Chengdu Museum and the Indianapolis Museum of Art.
MA in Art History
Annemarie Maag-Tanchak
Annemarie Maag-Tanchak is an MA student on the Arts Management track. Her areas of study include the history of graphic design, German and American art and design of the Cold War, and the effects and future of digital technology. Her arts administrative work is concerned with using digital media to increase accessibility to art spaces. She holds a BA in Art History from Binghamton University, SUNY (2019) with minors in Graphic Design and German.
MA in Art History
Sam Malandra-Myers
Sam Malandra-Myers is focusing on "post" coloniality in southern Africa, specifically working around the notions of knowledge production. Before beginning their graduate career, Malandra-Myers earned their BFA in photography at the University of the Arts in 2018. Their background is diverse in both academic and artistic endeavors, including working at Peters Valley School of Craft as a studio assistant and lecturing for student-run organizations at the University of Cape Town.
MA in Art History
Lucy Mason
Lucy Mason joined the Tyler Art History Program with a focus in Fine Arts Management after spending six years at the Philadelphia Museum of Art, where she worked primarily in Development with a focus on major giving and donor engagement. She has an undergraduate degree in English from the University of Richmond, and cares deeply about engaging individuals and communities with arts, culture and one another.
MA in Art History
Sara Potts
Sara Potts is focusing on 20th-century Mexican printmaking and institutional critique. She received her BA in Art History from the University of Utah in 2018. Her work experience includes Visitor Experience Manager at the Leonardo Museum and a curatorial intern at the Utah Museum of Fine Arts. Currently, she works as an educator at the Museum of the American Revolution. Although she has spent the last five years in Utah, Potts is a Pennsylvania native, growing up in Harrisburg.
MA in Art History
Amanda Schneider
Amanda Schneider has a background in studio arts, having earned a Bachelor's degree in Ceramics from the University of Kansas in 2014. Prior to attending Tyler School of Art, they worked in the nonprofit sector of the arts as a teaching artist and as a program facilitator for youth apprenticeship programming. Their interests include grassroots community organizing and localized youth and community arts.
MA in Art History
Ashley Stahl
Ashley Stahl is focusing on Modern and Contemporary art, with a special interest in public art and institutional critique. She received her BFA in Art History from Moore College of Art and Design in 2009. Her work experience includes curatorial projects manager at Whitestone Gallery and leadership annual giving manager at the Philadelphia Museum of Art. She also currently serves on the Development Committee at the Center for Emerging Visual Artists.
MA in Art History
Hua (Ellen) Zhang
Hua (Ellen) Zhang's focus as an undergraduate student at Temple involved the representations of women in Renaissance era religious paintings, her current internship at the Woodmere Art Museum leads her research to the origin and the future of regional art museums in Philadelphia. She is interested in curatorial methodologies, museum stewardship, arts philanthropy and sustainable development of art museums.