Join fellow alumni, retired faculty, and friends for this very special reunion, which will bring together artists, educators, designers, architects, historians, community planners, landscape architects, horticulturalists, and more! Celebrate the breadth and depth of accomplishment and expertise that have emerged from the Tyler School of Art and Architecture since its beginnings in the 1930s. Reconnect with old classmates and make new acquaintances while you enjoy one of the world's great museums. Reservations are required.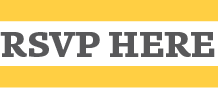 We kindly ask that you RSVP by January 20, 2023.

Why is the reunion in New York City? 
The Reunion coincides with the College Art Association (CAA) Conference. It is a CAA tradition to host reunions at the conference, and the Tyler All-Class Reunion was inspired by this tradition. 
Do I have to attend the CAA conference to attend the reunion? 
No. You do not have to participate in the conference to attend the reunion.  
Is transportation available? 
Round-trip bus transportation can be reserved for $25 per seat. Buses will travel from the Tyler Building (2001 N. 13th Street, Philadelphia, PA 19122, at the corner of Norris and 13th Streets) on Temple University's main campus to MoMA. You can register for bus transportation online through the reservation form. 
What is the deadline to RSVP? 
Kindly RSVP by January 20, 2023. Per MoMA's policies, all attendees must be registered in advance.  
Who else is invited? 
All Tyler alums, Tyler full-time faculty, retired faculty members, adjuncts from 2021-2022 and 2022-2023, Tyler Board of Visitors, and Temple and Tyler administrative leadership. 
What should I wear? 
We suggest festive attire! 
What will I be able to see at MoMA during the Reunion? 
The special exhibitions Just Above Midtown: Changing Spaces and Meret Oppenheim: My Exhibition will be open for viewing during the Reunion. 
What is the COVID-19 protocol? 
We will follow University guidelines at the time of the event. 
This event has been made possible by a generous alumni contribution.

If you have questions please call 215-777-9168 or email TylerReunion2023@temple.edu.