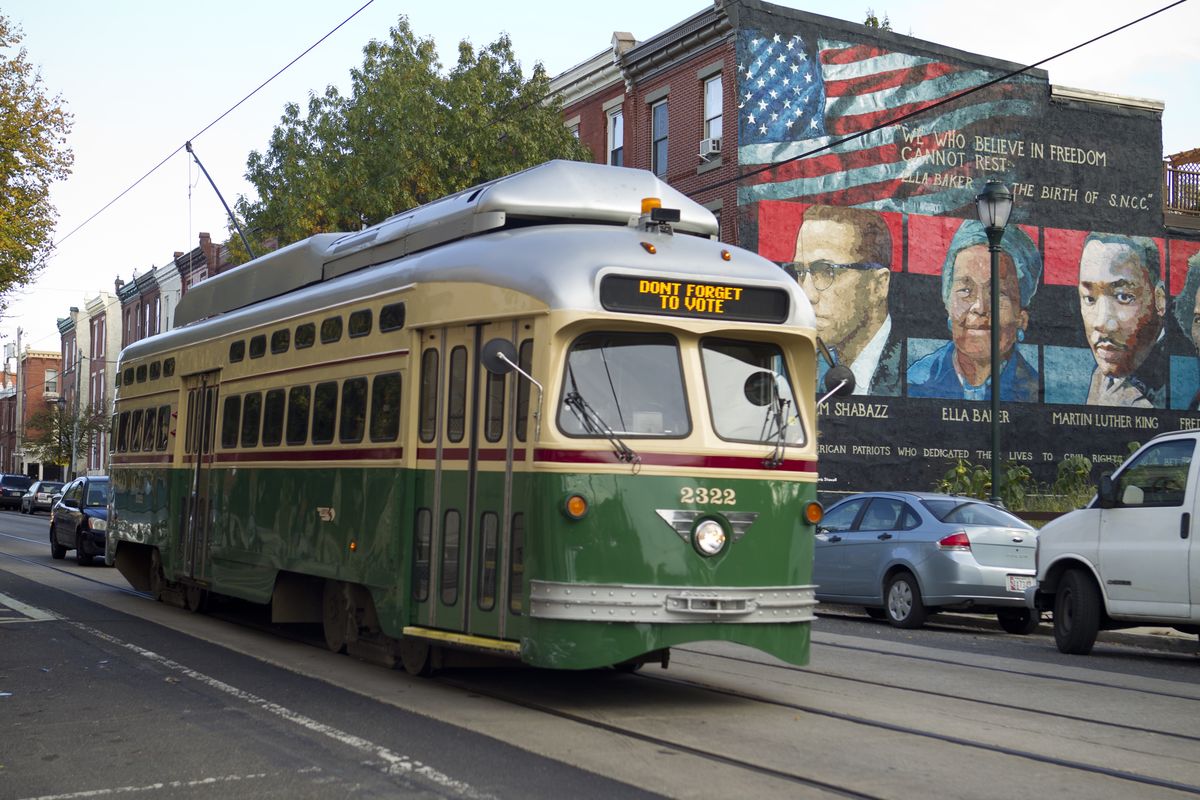 At the Tyler School of Art and Architecture, we encourage you to get out, get inspired and get engaged—Philadelphia is your living lab to grow personally, creatively and professionally.
Consistently ranked one of the top walking cities, and the first city in the United States to be named a UNESCO World Heritage City, Philadelphia offers an abundance of activities and events just a short distance from Temple's urban campus. Students can seek private studio spaces, networking through organizations like AIA or AIGA as well as attend "First Fridays" that provide exciting opportunities to explore citywide galleries, shops, restaurants and venues that highlight Philly's rich, underground music scene.
From our Main Campus, 15 minutes by bus, train or bike in virtually any direction, you'll find neighborhoods saturated with shops and urban farms, headquarters for captains of industry, leading cultural institutions, artist collectives and professional organizations. You'll also discover centuries of architecture nestled between rivers, parks and sanctuaries informed by the work of Philadelphia's city planners, as well as murals covering skyscrapers, schools and corner stores. Philadelphia's markets—from neighborhood flea markets to the famous Reading Terminal Market in Center City and Italian Market in South Philly—are great places to explore with friends. 
Philadelphia has a deep artistic tradition in disciplines like painting, printmaking and fabrication, as well as a thriving contemporary art scene. The city also provides many diverse and excellent examples of architecture—like City Hall, the world's largest masonry building; and Robert Venturi's Guild House, among others. Philadelphia is also a leader in sustainability, listed as one of the top cities in the nation for green residential projects. 
Beyond Philadelphia, the city makes for an affordable and convenient home base to access other major cities with flourishing arts, culture and architectural communities—like New York City, Washington D.C. and Baltimore—all reachable by a quick bus, car or train trip.