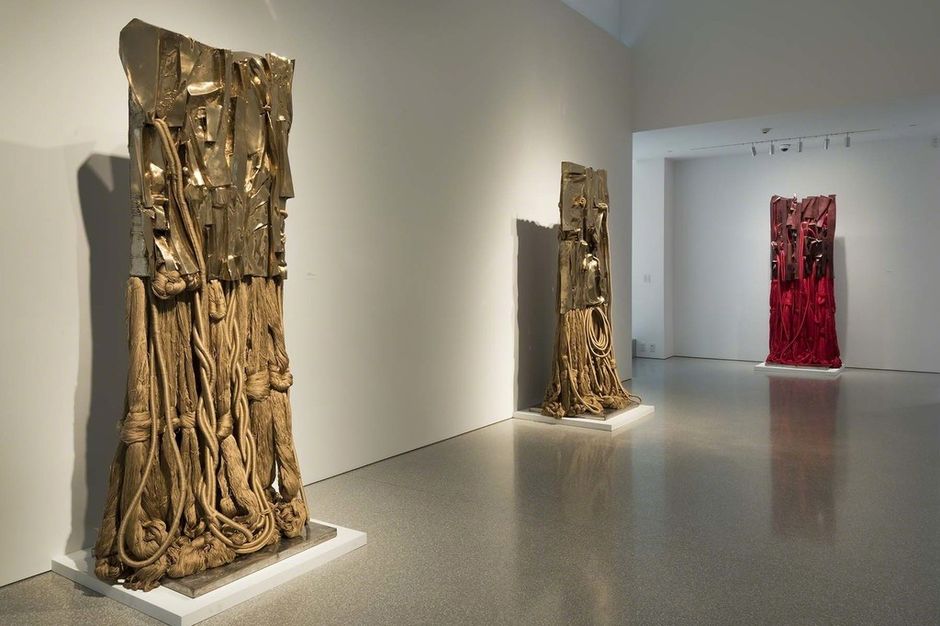 Sculpture
Barbara Chase-Riboud (BFA '57)
Barbara Chase-Riboud (BFA '57) is an internationally-acclaimed visual artist and author, known for integrating mediums and materials in uniquely expressive ways. Her abstract bronze, knotted and braided silk and wool fiber sculptures dedicated to Malcolm X, described by the artist as "steles," are likened to contemporary interpretations of those of ancient civilizations that were constructed to honor important people and events.
"[The Malcom X series] is pure abstraction, pure beauty—that's the only thing I'm really interested in. Most activism sacrifices the aesthetic part of making art for the message. I never do that. For me, the message is the message."
– Barbara Chase-Riboud, Artforum
Chase-Riboud has shown in numerous solo and group exhibitions, including those at the Musée d'art Moderne de la Ville de Paris and Centre Georges Pompidou, Paris; the Metropolitan Museum of Art and the Whitney Museum of American Art, both in New York City; and the Smithsonian American Art Museum, Washington D.C. In 1996, she was commissioned by the United States General Services Administration for her towering public sculpture, Africa Rising, which stands in the African Burial Ground National Monument in Lower Manhattan. Additionally, she has received a National Endowment for the Arts Fellowship and the Alain Locke Award from Detroit Institute of Arts, among many other honors.
Portrait courtesy of Nikitag94, CC BY-SA 4.0. Installation image of Barbara Chase-Riboud – Malcolm X: Complete at Michael Rosenfeld Gallery (September 9–November, 4 2017), courtesy of Michael Rosenfeld Gallery.