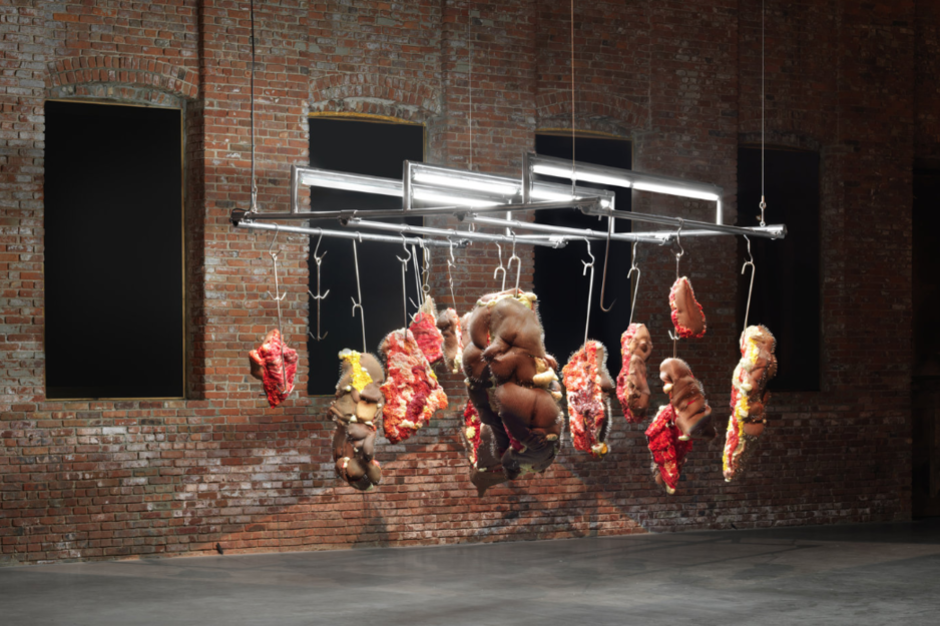 Glass
Doreen Garner (BFA '09)
Doreen Garner (BFA '09) is a Brooklyn-based artist whose sculptural and installation work focus on the frequently-suppressed history of the exploitation of black bodies—who were used as trial-and-error subjects in operations and tests by the medical industry from the 19th century to present day. 
"Yet Garner doesn't limit her purview to the past, and stresses that such routine dehumanizations endure in our contemporary moment." 
– Hyperallergic
Garner has exhibited her work widely, including White Man on A Pedestal at Pioneer Works (pictured above); Surrogate Skin: The Biology of Objects at The Museum of Contemporary African Diasporan Arts, New York City; Ether and Agony at Antenna Gallery, New Orleans; SHINY RED PUMPING at Vox Populi Gallery, Philadelphia; and Something I Can Feel at Volta Art Fair; among others. She has completed numerous residencies, including a Socrates Sculpture Park; Skowhegan School of Painting and Sculpture; Pioneerworks; and the Toledo Museum of Art. She has been the recipient of the Toby Devan Lewis Award; the Van Lier Fellowship; the Franklin Furnace Grant; as well as the inaugural Laurie Wagman Teaching Artist in Residence here at Tyler.
Portrait courtesy of Jason Schmidt and Cultured Magazine. Installation image of "Rack of Those Ravaged and Unconsenting" by Doreen Garner, from White Man on A Pedestal (2017) at Pioneer Works, courtesy of the artist.