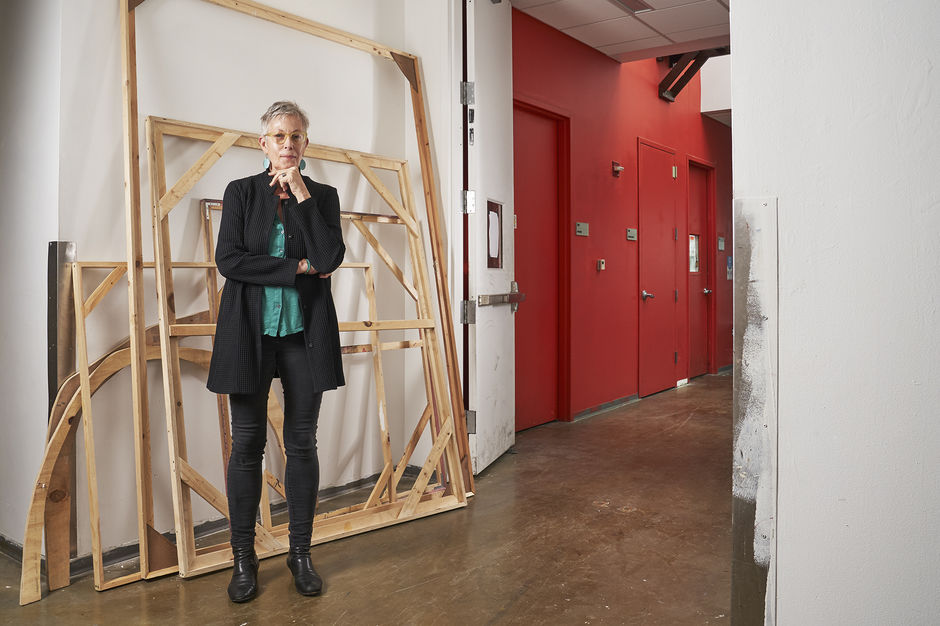 Professor Emeritus
Painting
Susan Moore
Susan Moore is a painter whose evolving group of portraits combine painting, photography and collage. Each portrait is painted individually and has a particular presence even as they relate to each other, catching a distinct light and texture in their own space. Her works continue to explore the tensions, revelations, intersections and disconnects of individuality and anonymity. 
Moore has been the recipient of numerous grants including the BaderFund Fellowship; four Pennsylvania Council on the Arts Fellowships; a National Endowment for the Arts Fellowship and a Mid-Atlantic NEA. Moore's work is in the permanent collections of the Philadelphia Museum of Art; the National Portrait Gallery in Washington, D.C.; The Pennsylvania Convention Center and the New York Public Library. She had a major retrospective at Denison University in Ohio in 2019, which included 40 years of work and over 60 paintings and drawings.
 
MFA, University of California at UC Davis, 1979
BFA, Indiana University, 1977
Selected Awards
Bader Fund Fellowship (2003)
National Endowment for the Arts Fellowship (1989)
Selected Award
Moore, S. (2019). Susan Moore: A Portrait Retrospective 1980-2019. Denison University 
     Artspace, Newark, OH, February 1–March 8, 2019.
Moore, S. (2014). Sub Rosa and Double Persona. Spazio Galleria Aquadro, Rome, Italy,
     May 13–May 26, 2014.
Image credit: Stephanie Price