Tyler student work showcases "a spirit of collaboration, a hunger to transcend boundaries."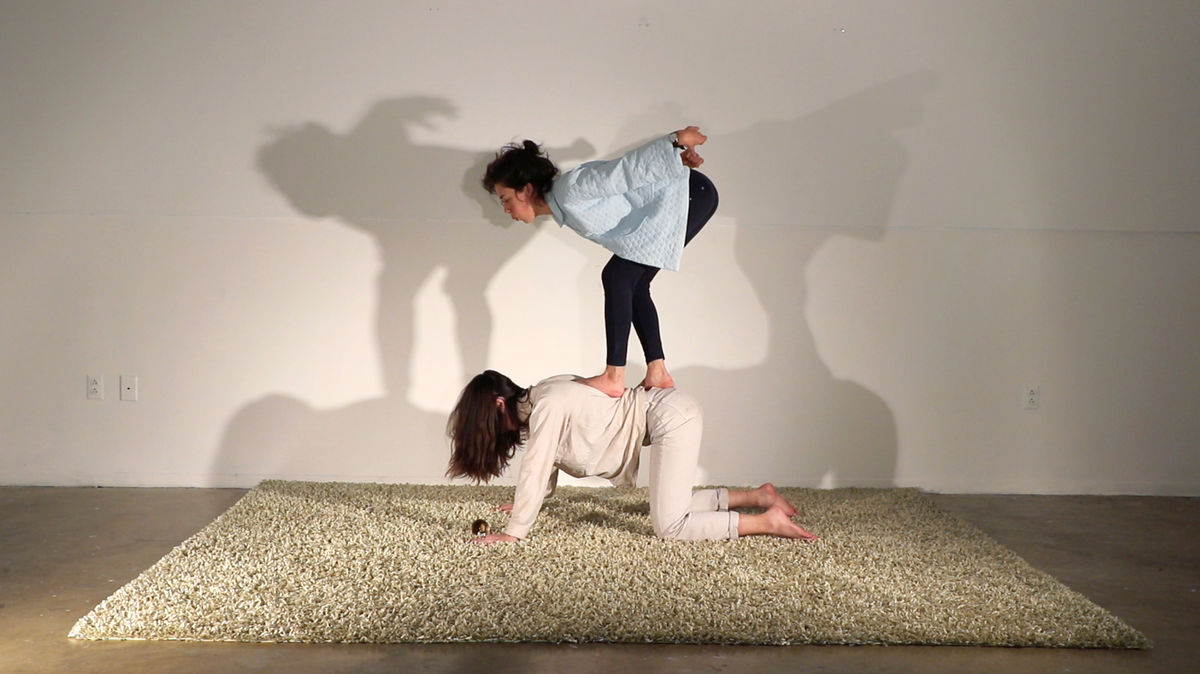 The Tyler School of Art and Architecture is pleased to announce its annual MFA Thesis Exhibitions, the culmination of two years of intensive artistic and critical development for the school's Master of Fine Arts candidates.
Tyler's 2019 MFA Thesis Exhibitions will showcase the work of 26 students representing nine different MFA degree programs in flights of solo and collaborative shows spanning from February 20 through April 13. (See below for a full list of participating students, and see samples of their work and artist's statements here.)
"We're proud of what these students have accomplished," said Tyler Associate Dean Chad Curtis. "Their work demonstrates expertise in their disciplines, but it also showcases a spirit of collaboration and a hunger to transcend boundaries into a more interdisciplinary practice. That's an area of emphasis here at Tyler, and it's gratifying to see it represented in much of this work."
The exhibitions will be installed on the ground floor of Tyler's main building at Temple University's Main Campus in Philadelphia, at N. 12th and E. Norris streets. New exhibitions featuring the work of two to four students will be up every Wednesday through every Saturday, 11 a.m.–6 p.m., with receptions every Friday, 6–8 p.m. All events are free and open to the public.
When they graduate in May, Tyler's MFA Class of 2019 will join an alumni community that includes some of the most influential artists, thinkers and teachers of their time, including Dennis Adams, MFA '71; Harriete Estel Berman, MFA '80; Judith K. Brodsky, MFA '67; Amber Cowan, MFA '11; Angela Dufresne, MFA '89; Anoka Faruqee, MFA '97; Carl Fudge, MFA '90; Trenton Doyle Hancock, MFA '00; John Hatfield, MFA '89; Edgar Heap of Birds, MFA '79, Ree Morton, MFA '70; Albert Paley, MFA '69; Erica Prince MFA '12; and Erin M. Riley, MFA '09.
Tyler's 2019 MFA Thesis Exhibitions participants:
February 20–23
Jino Rahimi, Sculpture
Lauren Fueyo, Sculpture
Anne Lukins, Sculpture
Suso Phizer, Sculpture
February 27–March 2
Cameron Jarvis, Painting
Katherine Reulbach, Metals/Jewelry/CAD-CAM
Alexander Kirillov, Printmaking
Arin Ashley, Glass
March 13–16
Marissa Bagley, Metals/Jewelry/CAD-CAM
Jae Eun Park, Printmaking
Rachel Sturino Hall, Ceramics
Noél Puéllo, Fibers & Material Studies
March 20–23
Dilmar M. Gamero Santos, Photography
Elizabeth Claire Rose, Printmaking
Joshua McGowan, Photography
Teddy Poneman, Ceramics
March 27–30
Yebin Lee, Metals/Jewelry/CAD-CAM
Kat Richards, Printmaking
Noah Huber, Painting
Katherine Lam, Painting
April 3–6
Laura Francis, Fibers & Material Studies
Anthony Coplan, Painting
Maren Less, Painting
Dan Mirer, Glass
April 10–13
Yang Shan Chou, Graphic & Interactive Design
Kristin Hinkley, Graphic & Interactive Design
Posted by Hillel J. Hoffmann
Photo: "Mutual Service Exercise" (2018), Anne Lukins and Suso Phizer, Tyler MFA '19, digital still from 25-minute video