Back to Blog
August 18, 2022
Tyler's 11th Annual Art Market Spotlight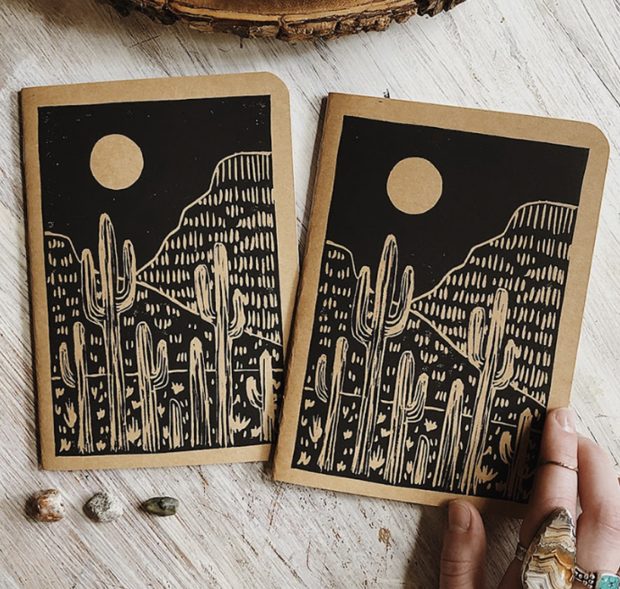 On September 16, the Tyler School of Art and Architecture will host its 11th annual Art Market in person for the first time after two virtual years. Join us in the Tyler Atrium and Green Hallway to browse the works of 25+ artists and vendors consisting of alumni, current students, and Tyler students clubs in conjunction with Temple's Homecoming Weekend. Below, read more about five participating artists and organizations to learn more about their work and time at Tyler.
---

Evil Eye Kitchen Set, photo courtesy of Adam Ledford
Adam Ledford (BFA '11)
Adam Ledford is a potter and community arts teacher in Philadelphia. His pottery is for everyday or special occasions. His glazes are inspired by river rocks and geology, and he decorates pieces with talismans and mythological images. Adam teaches clay classes for adults and children at Neighborhood Potters in Philadelphia, where his work is available for purchase.

Photo courtesy of Emily Kelley
Emily Kelley (BFA '14), Land and She
Emily Kelley, also known as Land & She, is an artist, designer, illustrator, and printmaker based in Jenkintown, PA, who earned a Bachelor of Fine Arts in graphic design. Her art is inspired by the natural elements she encounters in her life, as well as a mission to evoke a sense of peace and calm for anyone who views her work. Emily founded Land & She in 2016.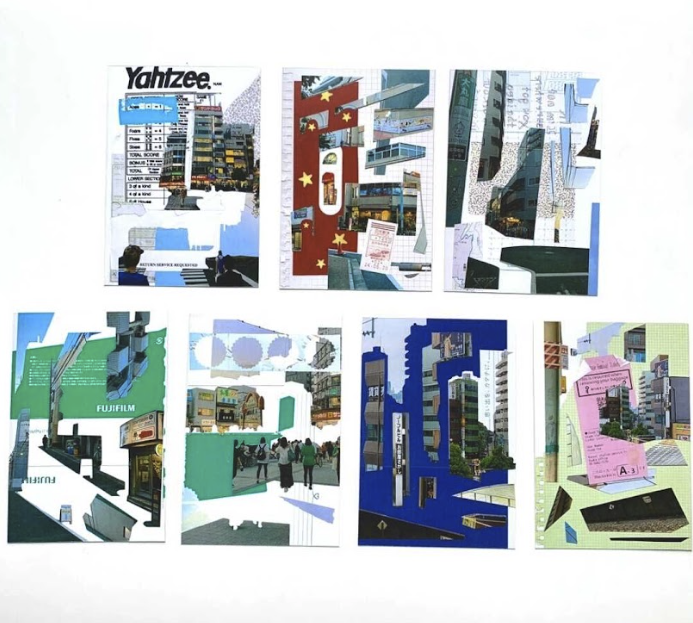 Photo courtesy of Heather Steckler
Heather Steckler (BFA '09)
Heather Steckler is a printmaker, painter, and collage artist. Her work transforms everyday objects and interactions into playful collections, images, and prints. She sells original prints and collages, but also turns her art into high-quality digital prints, stickers, and totes. When she is not making art, Steckler can be found sharing behind-the-scenes images of her artistic practice on TikTok and Instagram (@heathersteckler), in the printshop at Second State Press or The Soapbox.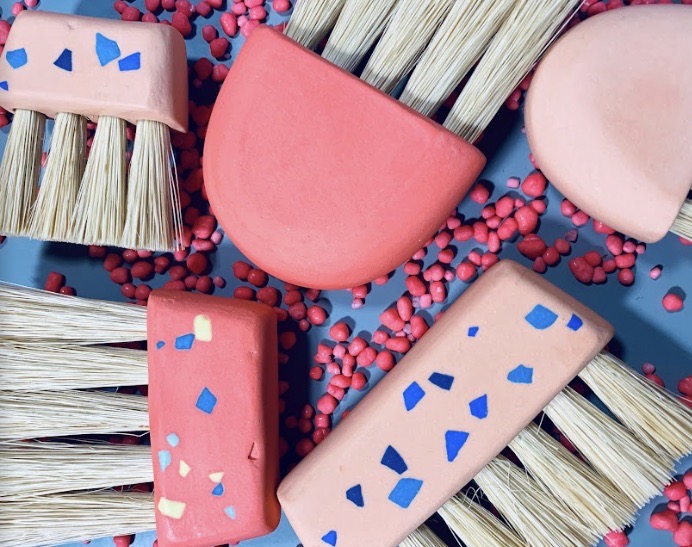 Photo courtesy of Kedrick McKenzie
Kedrick McKenzie (MFA '23)
Kedrick McKenzie is a current Ceramics graduate student at Tyler who has been working with clay for over 10 years and loves making special objects to brighten up people's homes. McKenzie makes functional work inspired by modernism, bright colors, and the California sun (his home state). His brushes (above) are one-of-a-kind functional objects that are great for reliable use. They can sweep up crumbs, coffee grounds (even clean your coffee grinder), dirt from repotting plants, messes from crafting, hairs from shaving; or it can just be hung on your wall. There are endless uses!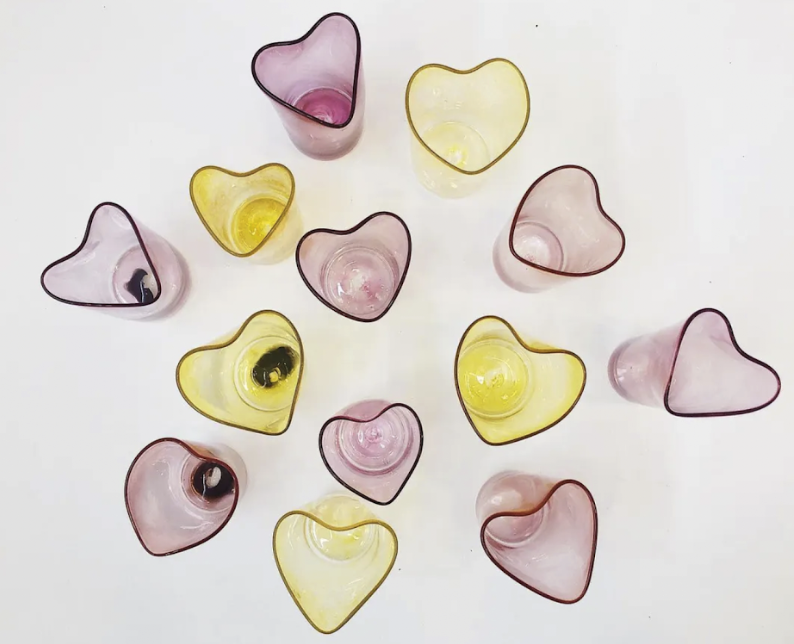 Photo courtesy of the Tyler Glass Collaborative
Tyler Glass Collaborative
The Tyler Glass Collaborative is a group of students from the Glass program who strive to build community through improving and practicing their glass making skills. From pumpkins to paperweights - we have glass goodies for everyone!
---
Click here for registration information.