Back to Blog
April 18, 2022
Duckworth Scholars Digital Studio Showcase Features Contemporary Vietnamese Art From Chau Nguyen, MFA '22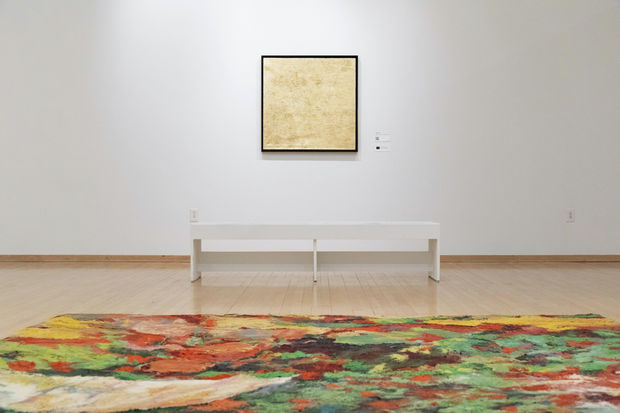 Chau Nguyen, MFA '22, is presenting their work in painting at this year's Duckworth Scholars Digital Studio Showcase on April 19. Pulling influence from their time growing up in Vietnam and their knowledge of commercialized Western paintings, Nguyen explored various creative techniques, both familiar and experimental to their painting practice, in order to visualize this phenomenon. Below, they explain the meaning behind their work and what they feel is important for viewers to take away from the complexity of decolonial practices and contemporary Vietnamese art.
Nguyen's presentation is from 11:50-12:10 in the Charles Library event space. Click here to register.
---
Your exhibition is called "Traces of Tomorrow: Decolonizing Vietnamese Commercial Paintings with 3D Scanning and CNC Machining." How did you decide on this subject? Why are you interested in it?
Growing up, I saw numerous commercial painting shops in Vietnam. These stores, concentrated in Hanoi's touristy areas, would be packed with Western masters' copies and landscape paintings. I only realized that my exposure to painting was unusual after immigrating to the United States. After spending some years researching the global supply chain of images and contemporary Asia, I decided to approach this topic as an artist.
What was the making process like?
As a transnational project during COVID times, the process was difficult and interesting. The week I started 'Traces of Tomorrow' as a Fellow at the Duckworth Scholars' Studio, Vietnam was under lockdown. Since painting shops and 3D scanning facilities are not essential businesses, and since Vietnam is approximately 12 hours ahead of the U.S. in time zones, I had to be on a lot of midnight calls to allocate personnel for the project to run on schedule. The Vietnam side of the project is responsible for scouting galleries in Hanoi, loaning out selected works, transporting the work to a 3D scanning facility, and ensuring that the 3D modeling files are sent to me. Then, I would have the work CNC'ed at Temple, sanded, painted, custom framed, and finished in my studio. 3D printing and CNC machining were new to me. In turn, I spent a lot of time testing each technology, learning the software, and finding the optimal material for the work against technical and budget limits. I have learned a great deal in the making of this project with the help of many Tyler and non-Tyler friends.
What do you hope audiences learn from this work?
"Traces of Tomorrow," like the rest of my MFA thesis installation entitled "Surface Memoirs," conceives painting surfaces as records of personal, political, and historical information. It acknowledges oil painting as the point of colonial contact between Vietnam and the French in the 1920s. This history gestures at the construction of painting from a postcolonial lens. The data transferred from Vietnam let me question the projected neutrality of painting in galleries and museums. It also let me preserve the textures of the work (traces of labor by underpaid Vietnamese artists). By putting the work back in institutional settings, I make an argument about whose labor is valuable or worthy in the age of the global supply chain. 
I hope the audience wants to spend time with the work. There is a lot to unpack in both the visual and the research aspects of the project. In my understanding that "Traces of Tomorrow" is a conceptual project, I made individual QR codes for each work as a gateway for better public comprehension of the work.
Are you going to be giving a presentation during this digital showcase? What will you be discussing about your work?
I am giving a presentation on this body of work on 04/19. I will give an account of the project, my process, and my thoughts on how the project correlates with the field of Digital Humanities.
What do you hope to convey through your work?
My work is about complexity even when it's located within decolonial practices. I want to provide an understanding of contemporary Vietnamese art that has developed beyond its framing by the West through my work, my research, and a network of Vietnamese artists, curators, and scholars. I think we need complexity to grow as artists of color and as human beings. We should be allowed the resources and the freedom to make work that we truly care about, especially if it goes against the grain of dominant Western institutional or market models.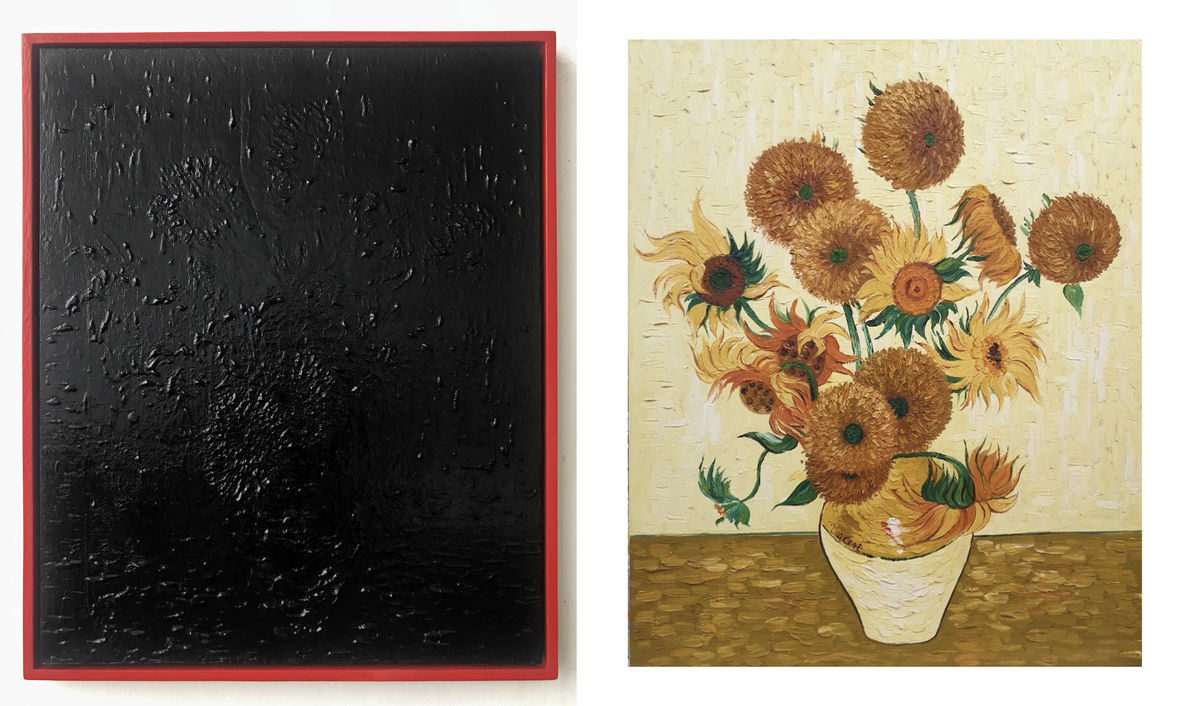 Image courtesy of Chau Nguyen and Kaitlin Santoro