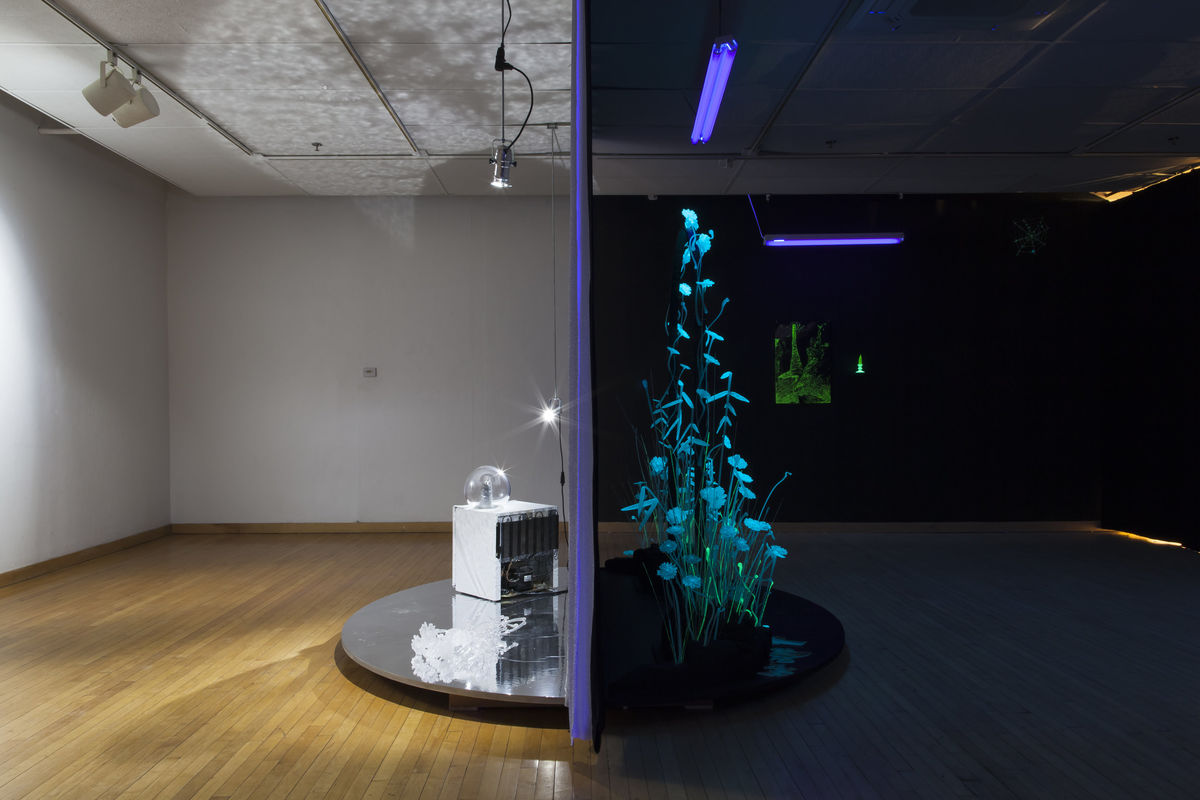 Visual artist, Tyler alum and Adjunct Instructor in Glass Kristen Neville Taylor (MFA '16) has been awarded a 2023 Pew Fellowship in the Arts grant by the Pew Center for the Arts and Heritage, one of 12 Philadelphia-area artists to receive the prestigious recognition, the funding organization has announced.
"My practice makes the stories we tell about nature visible and shows the consequences of living within the realities they shape," Taylor has written about her work.
Taylor's installations combine drawing, sculpture, and glass to engage with environmental concerns. Often using familiar household supplies like aluminum foil and plaster, her work considers the cultural history of everyday materials, prompting questions of daily consumption and its effects on the climate and imagining resilient and sustainable futures.
As Taylor explained, her work aims to convey "how predominant and oversimplified narratives of nature bury a complex and entangled world to the detriment of people and the planet."
"I hope when viewers engage with my work that they see not only the imaginative possibility of visual storytelling but the power it has to inspire resilient nature futures," she continued.
For Taylor, receiving the fellowship is both affirming and invigorating for her artistic practice, and opens a pathway to more expansive possibilities for her future projects. 
"Until now, my close friends, mentors and collaborators have been the best and most important tool for measuring my progress," she said. "While this remains true, being recognized as a Pew Fellow legitimizes the work I'm doing and energizes me in a new and unfamiliar way. Practically speaking, it means I can begin to work on projects and collaborations that might have been a lifetime away without this kind of support."
The Center's 2023 grants and awards include $8.1 million to 28 local arts and heritage organizations for project funding, $1.3 million of which is provided as unrestricted general operating support. An additional $900,000 in unrestricted funds will support the work of individual artists. 
Image: Kristen Neville Taylor (MFA '16), FOREVER MORE (Installation View), 2018.