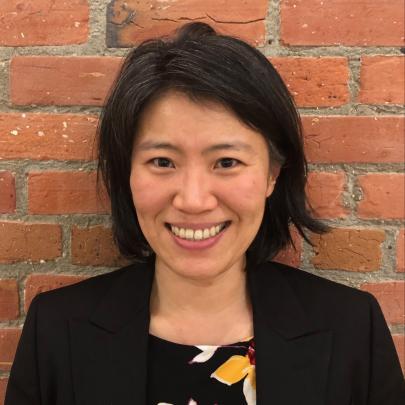 Melissa Kim (MS '10)
Melissa Kim (MS '10) is the deputy director of the Philadelphia field office of Local Initiatives Support Corporation (LISC)—a community development financial institution and community development intermediary—where she oversees the design and implementation of programs that bolster community-based organizations, and foster cross-sector collaborations and creative placemaking initiatives. She believes that solutions to complex urban challenges are most effective when they are anti-disciplinary, imaginative, pragmatic, reflective and co-created with communities. 
"For me, a community developer, I am particularly interested in socially-engaged art's capacity to lift up voices and visions of individuals and communities, shift perceptions and perspectives, build social connections, provide skills and pathways to jobs, transform neglected spaces and generally bring creative approaches to addressing persistent social challenges."
– Melissa Kim (for Mural Arts)
Previously, Kim led community-based programs at Asian Arts Initiative, The Village of Arts and Humanities and the North 5th Street Revitalization Project in Philadelphia. As of March 15, 2021, Melissa will begin as a Senior Program Officer for Capacity Building on LISC's Knowledge Management and Strategy team. In this new position, Melissa will continue to advance racial justice and encourage shared learning across the #OneLISC family.  
Portrait courtesy of Melissa Kim.