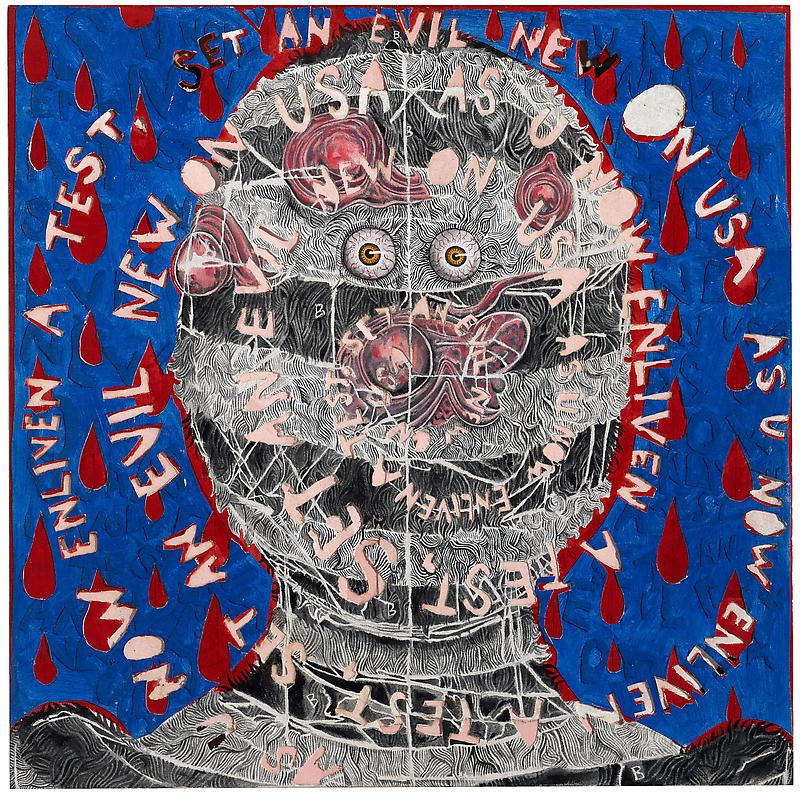 Trenton Doyle Hancock
Trenton has had exhibitions at major galleries and museums throughout the world. Recent exhibitions have included A Better Promise, Olympic Sculpture Park, Seattle Art Museum, Seattle, WA,,2010 Trenton Doyle Hancock, Dunn and Brown Contemporary, Dallas, TX,2009, FEAR, James Cohan Gallery, New York, Trenton Doyle Hancock, Galleria Marabini, Bologna, Italy, Institute for Contemporary Art at the University of Pennsylvania, Philadelphia, PA.
He is the recipient of the Greenfield Prize at the Hermitage Artist retreat, Sarasota, Florida,2013 the Joyce Alexander Wein Award, Studio Museum of Harlem,2007, S.J. Wallace Truman Fund Prize in the 181st Annual Exhibition, National Academy Museum, New York, NY,2006, Penny McCall Foundation Award,2004, Artadia Foundation Award, Joan Mitchell Foundation, Grant Recipient and the Skowhegan Camille Hanks Cosby fellowship for African-American Artists, Skowhegan, MA
His  work is in the collection of numerous museums including Museum of Modern Art, New York, Baltimore Museum of Art, Baltimore, Maryland, Brooklyn Museum of Art, Brooklyn, New York, Dallas Museum of Art, Dallas, Texas, Modern Art Museum of Forth Worth, Fort Worth, Texas, New Orleans Museum of Art, New Orleans, Louisiana, San Francisco Museum of Modern Art, San Francisco, California among others.