Thesis Exhibition: March 23 – 26, 2016
Reception: Friday, March 25, 6 – 8pm
Hours: Wednesday – Saturday, 11am – 6pm
---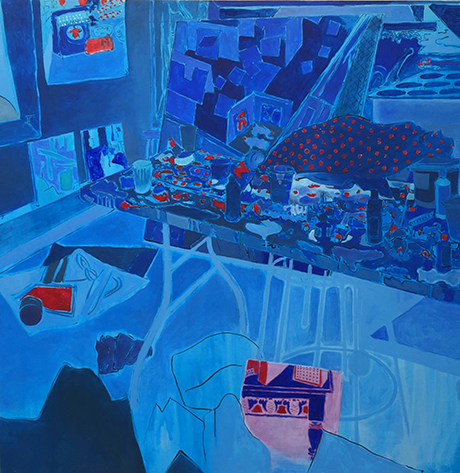 Blue Room, 2015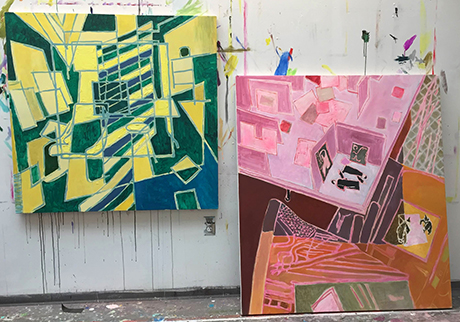 Untitled, 2015 and Dead Paper Wizards, 2015
---
In a box of video game cartridges, separately constructed worlds sit side by side, waiting to be activated. There is no bridge between these worlds apart from their mutual availability to a player in this world who owns the right hardware. What does it mean to present a child, barely grounded in her/his own umwelt, with such a multitude of incompatible worlds? 
I feel compelled to try to paint the seams or thresholds between incompatible worlds, the difference, the feeling of moving between, of entering the secret portal, running along the frayed edge of the universe, the pleasure or fear of collisions, invasions or unexpected syntheses.
All images courtesy the artist.