Tyler Architecture hosted an international conference bringing leading researchers, scholars and practicing architects together to tackle a most fundamental challenge—the quality of life.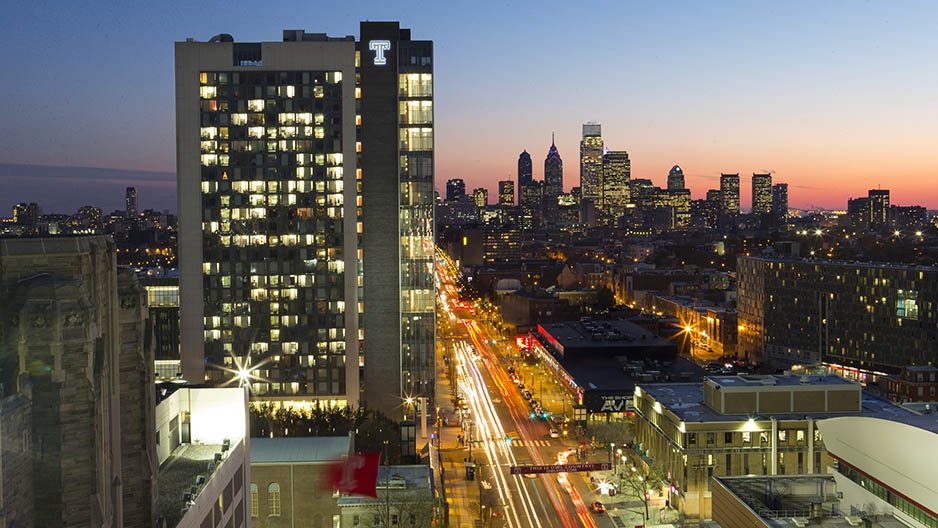 Temple University Photography
More than 130 leading architectural researchers, scholars and practicing architects from around the world came to Temple University and the Tyler School of Art and Architecture last week for the bi-annual ARCC-EAAE International Conference, an event organized by the Architectural Research Centers Consortium and the European Association for Architectural Educators to explore new directions in architectural research.
This year's theme, "Architectural Research for a Global Community: The Built Environment Shaping the Quality of Life," was selected by the conference's official host for 2018, Tyler's Department of Architecture (architecture programs at Drexel and Jefferson universities served as partners). Conference participants shared research that explored the role of the built environment in growing and shaping happiness—a theme inspired by an idea born in the 1970s, the concept of Gross National Happiness as a measure of a nation's well-being.
"We're proud to host the 2018 ARCC-EAAE International Conference—it's a fantastic event," said conference chair Kate Wingert-Playdon, professor of architecture and associate dean and director of Architecture & Environmental Design at Tyler. "What makes this conference special is its ability to spark new and deeply intellectually satisfying conversations about real-world challenges, including the challenges of the future."
Wingert-Playdon was one of nine Tyler Architecture faculty members who presented research, moderated panels or delivered plenaries at the conference. Temple faculty presentations tackled issues ranging from environmental health and restoration in a Costa Rican cloud forest (presented by department chair Rashida Ng, Andrew John Wit and biologist Tonia Hsieh) to "ex-urban urbanity" (presented by Stephen Anderson). Prominent Tyler Architecture alumni also played a role, with David Riz, B.Arch. '85, partner at Kieran Timberlake, moderating the closing plenary.
Conference events also introduced visiting researchers to some of Temple University's spectacular new structures. Sessions were held at Tyler's expansive Architecture Building (opened in 2012), Temple's Science Education and Research Center (2014) and on the top floor of Morgan Hall (2013, above), Temple's high-rise residence hall. Temple administrators also led conference participants on a guided tour of Temple's innovative new Charles Library, a Snøhetta design currently under construction in the heart of campus, just south of the Architecture Building.
"The conference activities kept bringing us back to the role that architecture and designers can play in improving the quality of life and getting communities involved," Wingert-Playdon said. "All of us left feeling upbeat about our future and the capacity of our profession to make a positive change. That's what draws young architects-to-be into the discipline—a desire to serve the public good. Based on what I've seen here, that passion is stronger than ever."
By Hillel J. Hoffmann
May 28, 2018