Ninth Annual Art Market at Tyler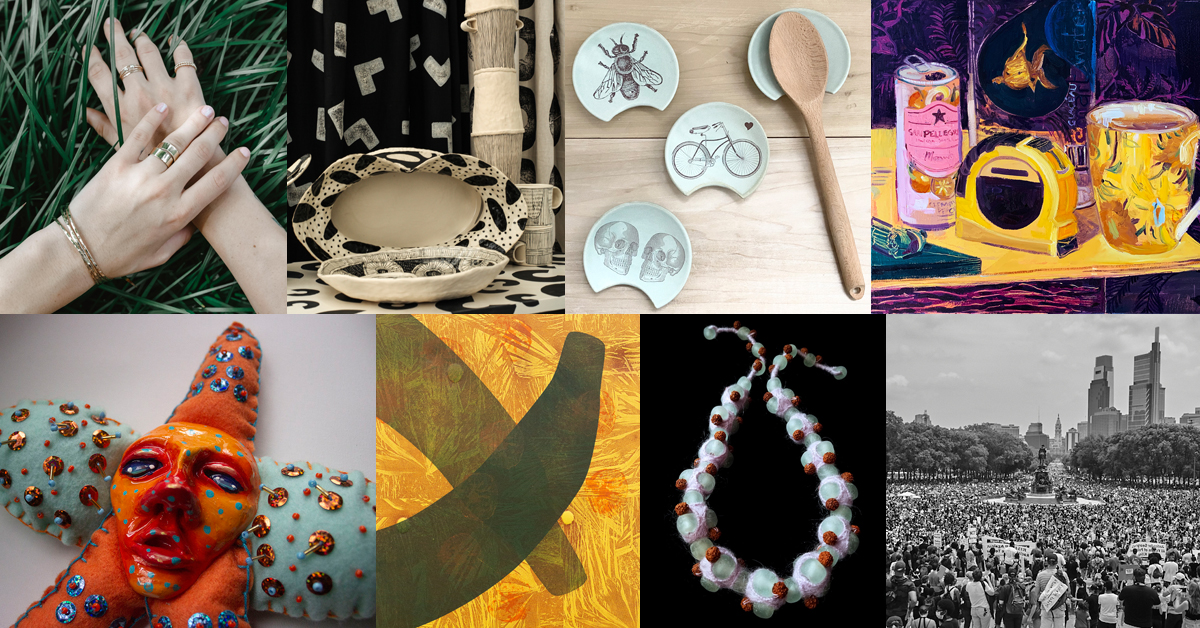 The Tyler School of Art & Architecture Alumni Association is excited to present the ninth annual Art Market at Tyler! 
Due to the ongoing COVID-19 pandemic, this year's Art Market is being presented entirely in a virtual format, and will run until October 21, 2020. We're taking this opportunity to focus on 20 featured artists by highlighting their stories and work through artist profiles. 
Explore Art Market at Tyler 2020 >> (links to http://www.alumni.temple.edu/artmarket2020)
2020 Featured Artists
Adam Ledford
B.D. Williams
Eva E. Glassworks
Forge & Finish
Hilary Hertzler
Isaac Scott
Kat Lee Ceramics
Lauren Whearty
LeMieux Books
Marissa Klick
Morgan Gilbreath
Mosette Jewelry
Pablo Alarcón Jr.
Salma Garcia
Stanley Chester & Albert Ceramics
Steph Kimmel
Stitch Prism
Tatyana Grechina
The 50/50 Company
Threet Ceramics