Thesis Exhibition: February 24 – 27, 2016
Reception: Friday, February 26, 6 – 8pm
Hours: Wednesday – Saturday, 11am – 6pm
---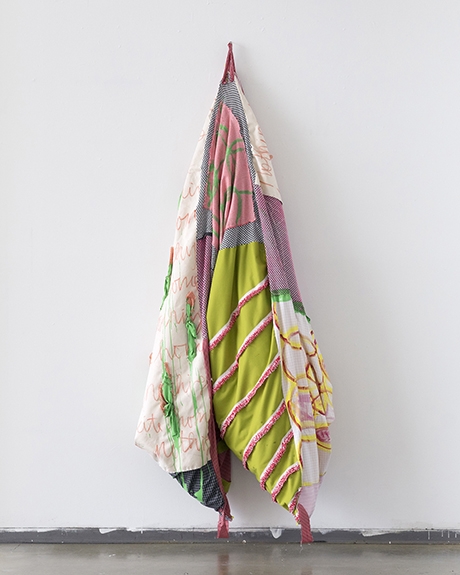 Hold Your Breath and Point your Toes
Acrylic on sewn stuffed fabric, 87" x 32."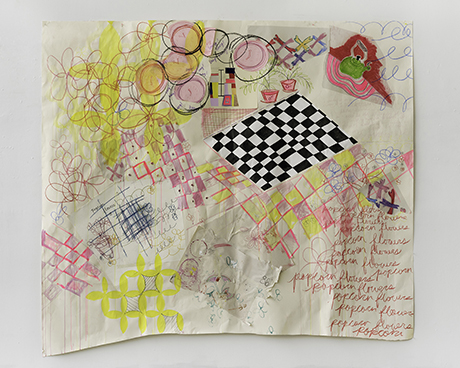 Popcorn Flowers
Acrylic, marker, pastel, and collage on paper, 96" x 106."
---
My work is an investigation of the relationships between color and pattern, domestic architecture and the body, and text and textile. The quilt-like object reflects an experimental process of cutting and sewing, functioning as a shed skin pinned on the wall or hung from a structure. Much of my work exists in a playful mutable form, allowing for a variety of possible installations centered on witty drawings and specific signs. The combination of colorful remnant fabric, cursive handwriting, pattern, and collage allow for an exploration of an anxious mental dialogue, control, and what it means to be living as a young woman in this maddening world obsessed with power and consumption. Inspired by clothing and decorative patterns, the work exists as a pocket, pillow, curtain, or drape, humorously revealing and concealing information from the viewer. 
All images courtesy the artist.