Back to Blog
May 25, 2022
Dilmar Mauricio Gamero Santos (MFA '19) Explores Representation in Historic Elfreth's Alley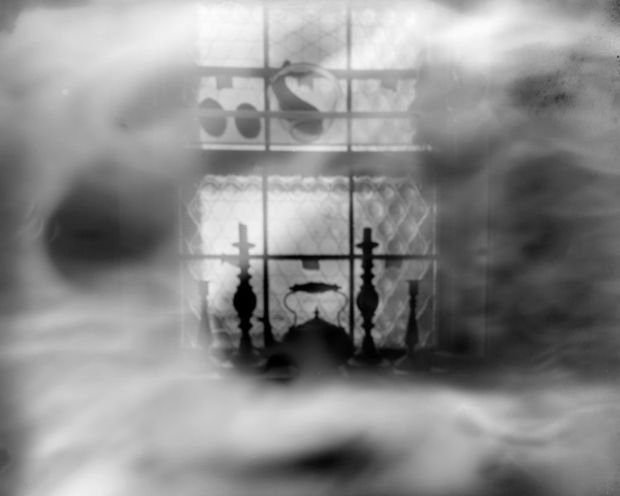 Dilmar Mauricio Gamero Santos, who received his MFA in Photography from Tyler in 2019, is a PhD candidate in Film and Media Arts at Temple University, currently exploring the collective memory of Philadelphia's historic Elfreth's Alley. His exhibition, titled "The Power of Experimentation at Elfreth's Alley," is on view at the Elfreth's Alley Museum from May 6 – July 6 (museum hours: Friday to Sunday, 12:00 – 4:00pm). The exhibition focuses on experimental image-making processes involving photography, videography, new media, algorithms, chemistry, and early 1900s media processes. The neighborhood, which is a National Historic Landmark due to its structures built between 1720 and 1830, is now a home to everyday residents as well as a celebrated community for artists, artisans, educators, and entrepreneurs.
Gamero's graduate work at Tyler primarily revolved around subjects related to indigenous peoples and the Inca culture, serving as an homage to his Peruvian heritage. That process married digital tools with alternative and antique methods, though when researching for his PhD, he decided to pivot his focus and push himself out of his comfort zone and pursue a topic that he was unfamiliar with. By challenging himself to explore American history, Gamero hopes to "expose the understanding and perception of personal narratives that offer alternative views of collective memory and public history." 
The research entailed hands-on work in which Gamero spoke with Elfreth's Alley residents, Elfreth's Alley board members, museum members, reviewed archival materials and photographs at Temple University's Charles Library, and discussed his project with local historians — some of whom are alumni from Temple's Public History Department.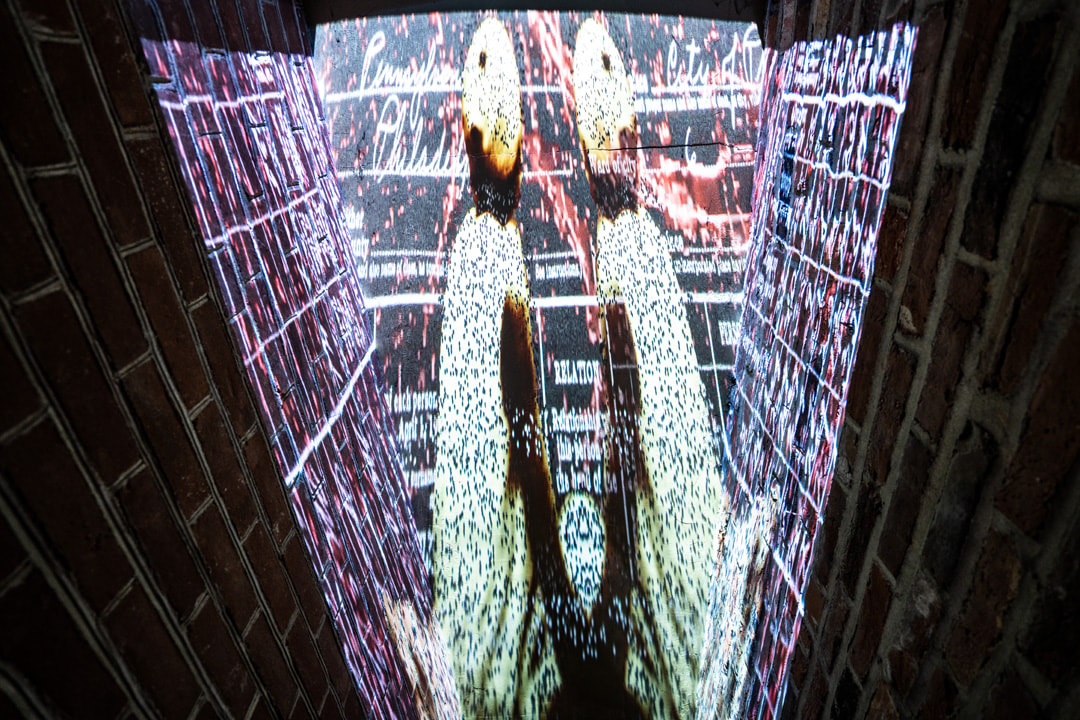 GLADYS, ELINOR OR NETTIE, 2022
In collaboration with Renzo Rospigliosi (b. 1997)
Video projection: 2:20 mins
"The Power of Experimentation at Elfreth's Alley" serves as part of Gamero's dissertation research, which he plans to defend in November 2022. He will be the second PhD student to graduate from Temple's Film and Media Arts department.  Gamero also employed pinhole cameras, expired photographic paper, lumen prints, Polaroid collages, anaglyphs, and other experimental tools and materials to "analyze and question ideas of presence and absence of ethnic groups, the exercise of power and control, patterns of privilege assigned to race, gender and ethnicity, as well as concerns of domestic and child labor, environment, gentrification, and social networks, offering a rich description of the Alley," as noted in his press release. The end goal of the exhibition and its visual materials is to showcase the alley's "multiple intellectual, theoretical, and creative layers. [The works] are metaphors, memorials, and personal interpretations motivated by the power and desire for experimentation in dialogue with the Museum spaces. They build a contemporary archival record of the Alley based on the interaction with the community and scholars of this historical place."
Header image: Dilmar Mauricio Gamero Santos, A Portal, 2021, from "Pinhole poetry: Windows" series, Ortho Litho Film 3.0, 4 x 5 inches. Courtesy of the artist.