Back to Blog
July 8, 2022
Doreen Garner (BFA '09) Displays Courageous, Arresting Work at The New Museum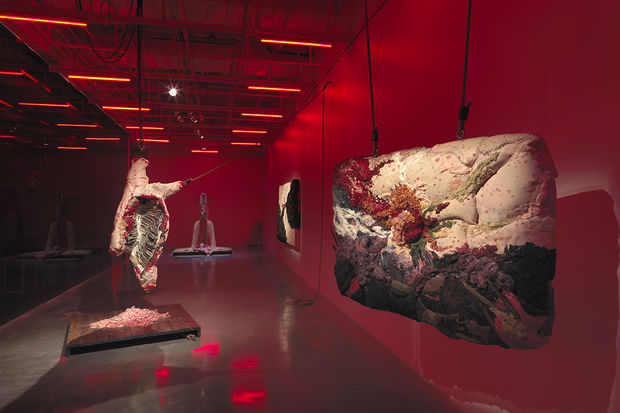 Sculptor, performance artist, and Tyler alum Doreen Lynette Garner (BFA '09) presents a solo exhibition titled "REVOLTED" at The New Museum from June 30-October 16.  Her signature themes of body horror, rebellion, and the grotesque further a narrative of racial injustice and the "myth of white racial purity," the exhibition description details. 
The New Museum describes the works as "a visceral confrontation with the gruesome physical and spiritual consequences of the transatlantic slave trade and the multitude of inhumane tortures carried out in its name and in its aftermath." Inspired by a 1773 uprising onboard the slave ship New Britannia, Garner uses this platform to bring to light rebellion and modes of resistance from the era of the slave trade up until today. 
The exhibit depicts the "urge to revolt against harmful systems," according to the New Museum, and showcases ancestral revenge, ritualistic catharsis, persistent forms of violence, and the abuse of power through Garner's deliberately macabre flesh-like, limb and body-mimicking sculptures. The silicone and insulation foam works have been mutilated with wounds, entrails, and telltale marks of various ailments commonly seen during the slave trade. 
Garner has emphasized the raw emotional element of her work and her hope of exposing the overlooked histories of the medical brutalities that Black people have endured. "I try to create a traumatic experience. I want the audience to walk away feeling like they can't unsee what they just saw. Something that is burned in and lasts, and you can never get rid of it," she told Art21. 
Keeping with the theme of immoral medical practices imposed on the Black female body as portrayed through history, Garner held a two-person exhibition at Pioneer Works in December of 2017 titled White Man on A Pedestal with Keny (Robinson) that depicted the legacy of Dr. J. Marion Sims, known as the "Father of Gynecology," who operated on enslaved Black women without their consent or proper anesthesia. Cultured Magazine called that show "visually arresting." 
In 2018, Garner hosted Invisible Man Tattoo, a three-month-long pop-up tattoo parlor event in Brooklyn with the intention of addressing tattoo culture, how it erases Black history, and offering designs such as cotton flowers, homages to Martin Luther King Jr., black panther heads, or customer originals. People of color were also offered free tattoos.  
Garner's work has also shed light on figures like Henrietta Lacks, a Black woman whose cancer cells were harvested for research without her consent. Garner's previous shows have also explored themes around beauty, sexuality, gender, and power.  
The New Museum hours and admission policies can be found here. 
Garner is also showing this summer at the galerie frank elbaz in Paris in a group exhibition with Ja'Tovia Gary and Eniola Dawodu titled "partus/chorus," on view from May 28-July 23, and at the SCAD Museum in Georgia with a solo exhibition titled "Pale in Comparison,"  on view from February 21-July 21.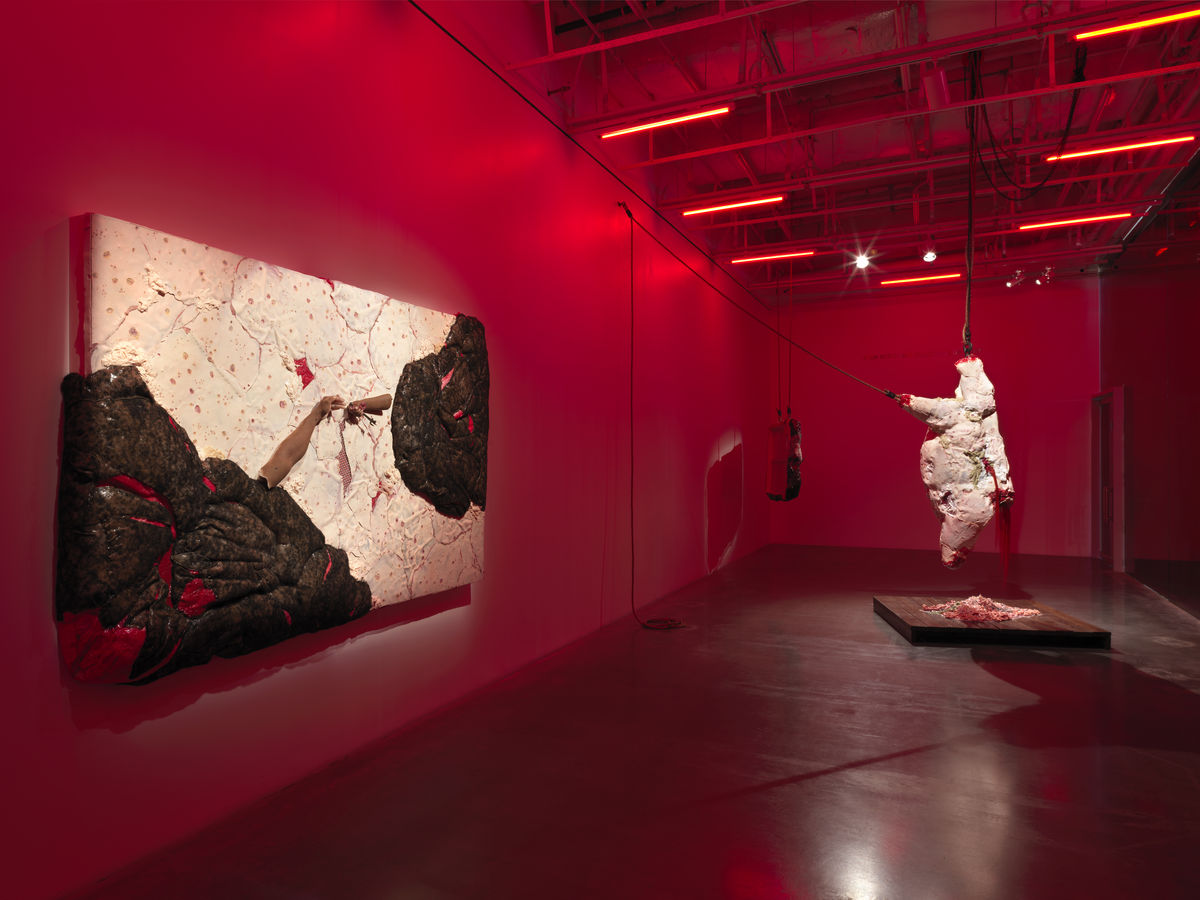 Installation view and cover image: "Doreen Lynette Garner: REVOLTED," 2022. New Museum, New York. Photo: Dario Lasagni. Courtesy New Museum.