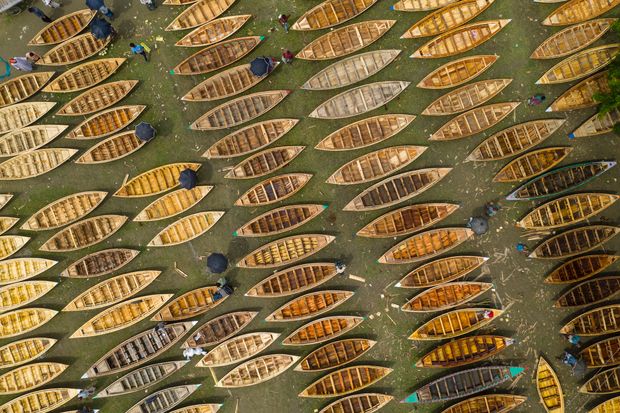 AED Presents: Architect Kazi Ashraf on "The Future is Fluid"
Architect Kazi Ashraf presents "The Future is Fluid," a discussion centered on the idea that water is the most important existential theme of our times.
Ashraf is a Bangladeshi architect, urbanist and architectural historian. Writing from the intersection of architecture, landscape and the city, Ashraf has authored numerous books, essays and articles on architecture in India and Bangladesh, the work of Louis Kahn, and the city of Dhaka. 
In 2008, Ashraf and contributing team received the Pierre Vago Journalism Award from the International Committee of Architectural Critics for the Architectural Design publication Made in India. A major part of Ashraf's writings is rethinking modernity and ancient linkages.
 
Caption: A market for boats before the arrival of monsoon, at Ghior in Manikganj, Bangladesh. Photographer: Mostafigur Rahman. From the book The Great Padma: The Epic River that Made the Bengal Delta.