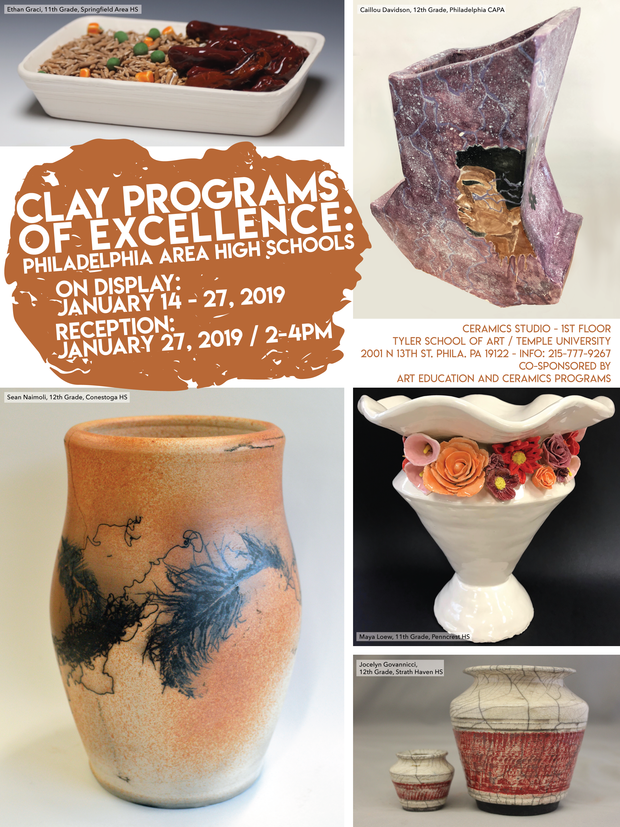 Clay Programs of Excellence Exhibition
Join us for the 9th Annual Clay Programs of Excellence exhibition, made possible by the collaboration between Temple University Tyler School of Art and Architecture's Ceramics and Art Education Programs. Each year, peer-recommended, outstanding clay programs in Philadelphia area high schools are invited to select several works for exhibition in Tyler's Ceramics studio.
The 2019 Clay Programs of Excellence exhibition is located in Tyler's Ceramics Studio and open to the public 7 days a week. The show runs from January 14th 2019 to January 27th 2019. A reception will be held in the Ceramics Studio on Sunday, January 27th, 2019 from 2PM - 4PM.