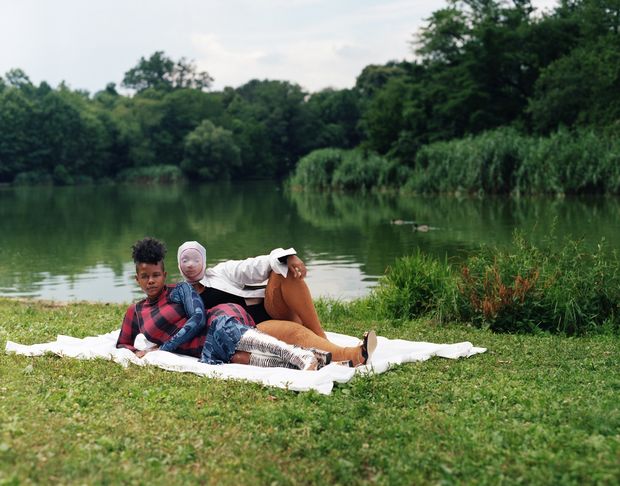 Critical Dialogue Series: Las Nietas de Nonó
Attention Tyler and Temple students: Sisters Mulowayi and Mapenzi are Las Nietas de Nonó. Stemming from an Afro-Diasporic experience in the island-colony context, especially by circumstances and elements that are present in their neighborhoods, they evoke personal archives via an intersection of disciplines to expose the systemic oppressions that racialized people have lived through generations.
Partially supported through the General Activity Fund. In partnership with Tyler's Art Education and Community Arts Practices Department.
Image courtesy of the artist. Photo by David Moses.