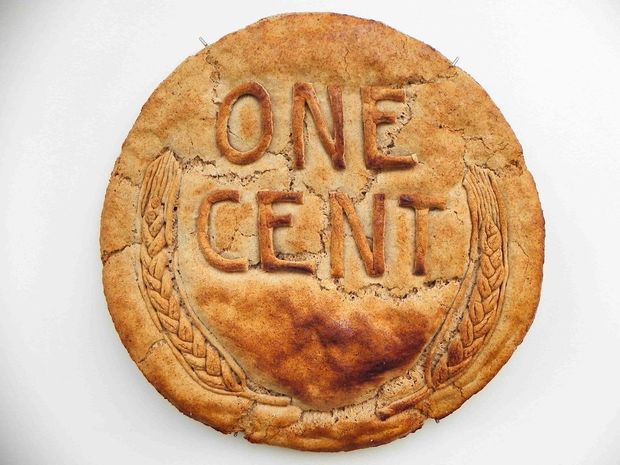 Critical Dialogue Series: Sarah Kavage
Sarah Kavage is a visual artist, urban planner and cultural organizer whose practice addresses place, ephemerality and ecology. She uses large-scale gestures and social engagement to shape public dialogue. Kavage is currently designing a series of ecological artworks for multiple environmental centers within the Delaware River (Lenapehoking) Watershed in 2021.  
Partially supported through the General Activity Fund.
Image: Detail of "Wheat Penny Bread Medallion," August 2010. Part of the "Industrial Harvest" project—an artistic gesture of Herculean proportions about nourishment, food systems, and the City of Chicago by Seattle artist and urban planner Sarah Kavage. Courtesy of the artist.