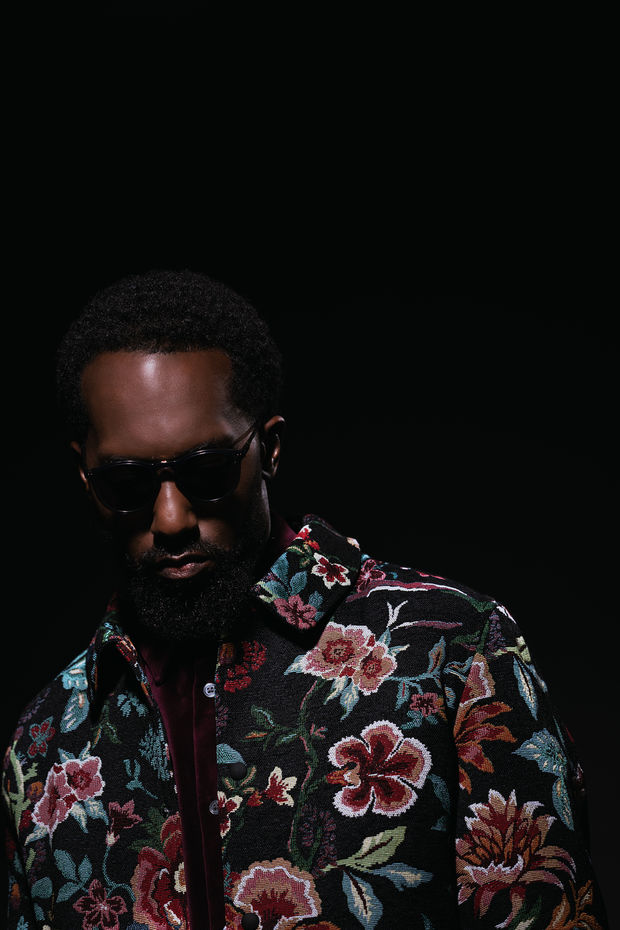 /inˈspī(ə)rd/: INSPIRED, a music in art series at Temple Contemporary
Session 01: KHEMIST 
Celebrating the Art of Isaac Tin Wei Lin, Time Lines : First Words 
Rapper, songwriter, poet and multi-instrumentalist Khemist is a Philadelphia artist and musical savant beloved as a lyrical force who hails from the city's Logan Valley. With eloquence and empathy, his catalog is punctuated by the monotone delivery and roughhewn exterior he developed surviving a charmed but bittersweet life amid the blighted haunts, brutalist architecture, and cold shoulder of a hardscrabble, postindustrial city. 
This series has been created to accompany gallery exhibitions at Temple Contemporary. Musicians perform music inspired by artwork on display, an intimate and up-close celebration of the visual and musical arts. Supported by Temple University's General Activities Fund. 
Photo by Brian Freeman.