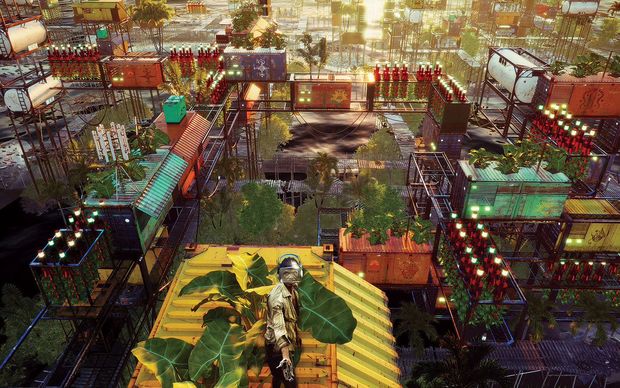 Knowles Architecture Alumni Lecture: Olalekan Jeyifous
Olalekan Jeyifous received a BArch from Cornell University and currently works out of Brooklyn, New York. His work reimagines social spaces that examine the relationship between architecture, community, and the environment. He has exhibited at venues such as the Studio Museum in Harlem, MoMA, the Vitra Design Museum and the Guggenheim in Bilbao, Spain. In addition to an extensive exhibition history, he has spent over a decade creating large-scale installations for a variety of public spaces and was recently commissioned, along with fellow artist Amanda Williams, to create a monument dedicated to Congresswoman Shirley Chisholm as part of the City of New York's "She Built NYC" initiative.
In his lecture, he will discuss his process, practice, and broad creative trajectories from public art installations to speculative architectural re-imaginings. Working in a variety of media, his artistic productions examine contemporary socio-political, cultural, and environmental realities through the tradition of architectural utopianism, from a scifi-inspired and afrosurrealist lens.
Image: "Devotees of the Petrotopia #02 by Olalekan Jeyifous