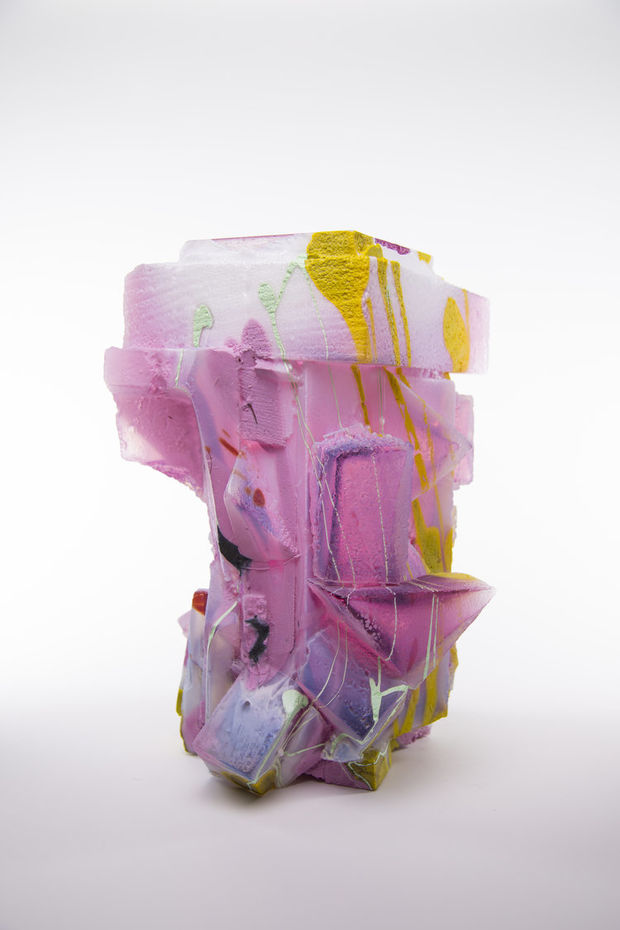 Laurie Wagman Visiting Artist and Artist-in-Residence Series
Thaddeus Wolfe is known for his glass vessels, light fixtures and wall-bound pieces made through a unique molding process that combines one-of-a-kind plaster casts and expert glassblowing. His glasswork is multi-layered and highly textured, often incorporating brass and bronze.
In addition to private collections, Wolfe's work is held in the permanent collections of the Yale University Art Gallery, Rhode Island School of Design Museum, Musee de Arts Decoratifs de Montreal, Indianapolis Museum of Art and the Corning Museum of Glass, where he was awarded the 2016 Rakow Commission.
Supported by the Laurie Wagman Fund in Glass Art at the Tyler School of Art and Architecture.