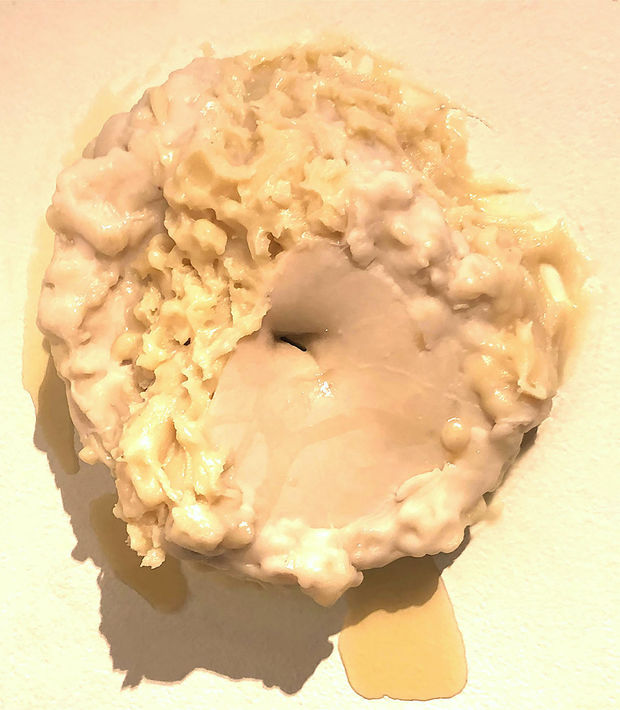 Laurie Wagman Visiting Artist Series Presents: Kayla Cantu
Kayla Cantu is an artist who utilizes glass, video, photography, and whatever else she feels like her practice calls for. Even when absent, glass serves as inspiration for her work by relating qualities of glass to the human body. Through questioning society's understanding of normality and abnormality, her practice explores curiosities of discomfort surrounding unruly bodies and perceptions of identity. She received her BFA from West Texas A&M University. She earned her MFA in Glass from Rochester Institute of Technology. She currently resides in Danville, Kentucky where she is a studio glass assistant at Centre College.
Photo: Kayla Cantu, Suck It In: Study No. 1 (2019), Kiln cast glass, honey, fat,10" x 12" x 2.5". Courtesy of the artist.