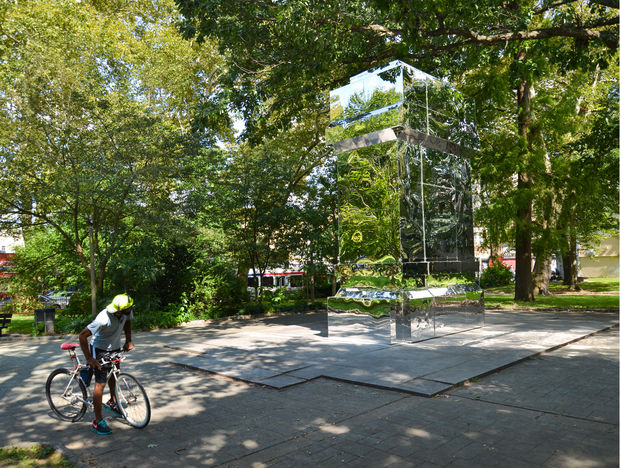 Laurie Wagman Visiting Artist Series Presents: Ken Lum and Karyn Olivier
Join Tyler Glass for a virtual conversation between artists Ken Lum and Karyn Olivier as they discuss Monument Lab. Ken Lum's work is concerned with how meanings are assigned to images, texts, and objects based on cultural, racial and social codes. He is co-founder and chief curatorial advisor for the public art and research studio, Monument Lab and the Chair of Fine Arts at the University of Pennsylvania's Weitzman School of Design in Philadelphia. Karyn Olivier is an associate professor of sculpture at Tyler and a dynamic leader in public art. Born in Trinidad and Tobago, she creates sculptures and installations that often intersect and collapse multiple histories and memories with present-day narratives. 
"The Battle is Joined by Karyn Olivier," a Monument Lab project commissioned by Mural Arts Vernon Park Philadelphia, 2017.