Negatively Curved: Senior Sculpture Group Exhibition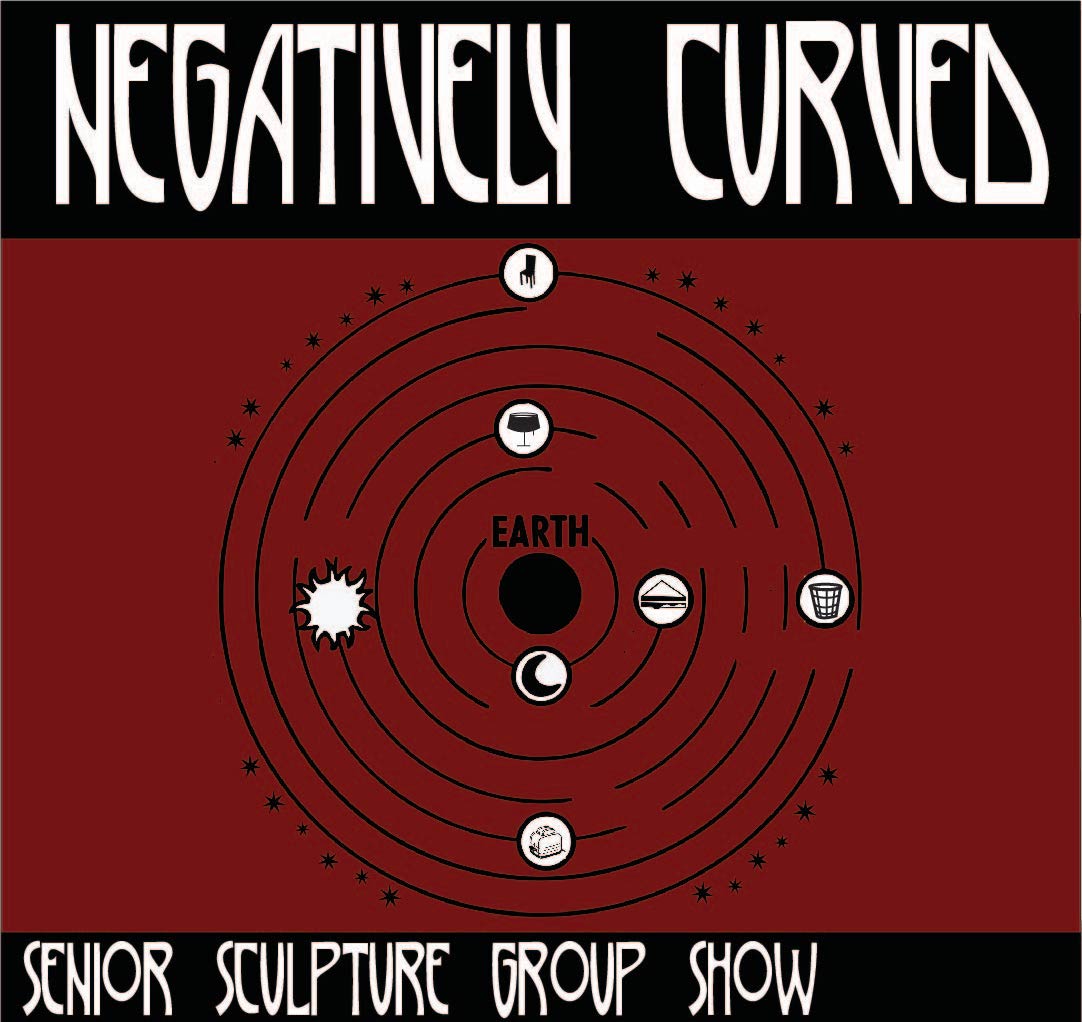 Come experience Negatively Curved from October 30–November 2, 2019 and see work by senior Tyler Sculpture students in an exhibition organized by Tyler Adjunct Professor Chris Hammes. Opening Reception: November 1, 5–9 p.m.
The show will feature Anton Afonsky, Michael Barous, Lloyd Princeton Cange, William Roy Hodgson, Kayla Kochanowicz, Rachel Kriebel, Salina Kuo, Emilia Onthank, Tess Ramsey, Christie Stidham and Elliot Quinn Wambold.
Regarding the exhibition, the students write: "Why are we so desperate to imagine other worlds? Why do we want to escape but still have the comfort of familiarity? One concept of multiverse theory explores the idea of bubble universes. Bubble universes contain other universes that get infinitely smaller at their edges, negatively curved like a fisheye lens. This concept can be approached artistically as inherent contradiction, distortion and destabilizing reality. 
"This show brings together work from dissimilar artists and practices to showcase worlds within worlds, presenting possibilities of different realities within our own. Through a variety of media, these artists explore balance, play and recreation to build a world adjacent to ours, familiar but with unstable footing. These works aim to expand perceptions of place and space, where more and more worlds begin to appear, smaller and smaller, nestled along the perimeter of your view."