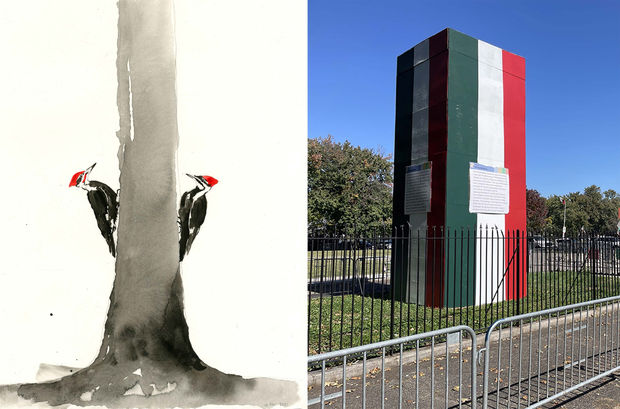 Overturning Conventions in Landscape: Into the Woods and on to the Boards with Nathan Heavers and Michael LoFurno
Join Landscape Architecture faculty members Nate Heavers and Michael LoFurno for a presentation of their work followed by an open discussion. 
This event is presented by the Architecture and Environmental Design program at the Tyler School of Art and Architecture. 
Caption: (left) Nathan Heavers, 2021. (Right), Christopher Columbus statue boarded up and painted with Italian flag colors. Photo by Isabella Segalovich/Hyperallergic.