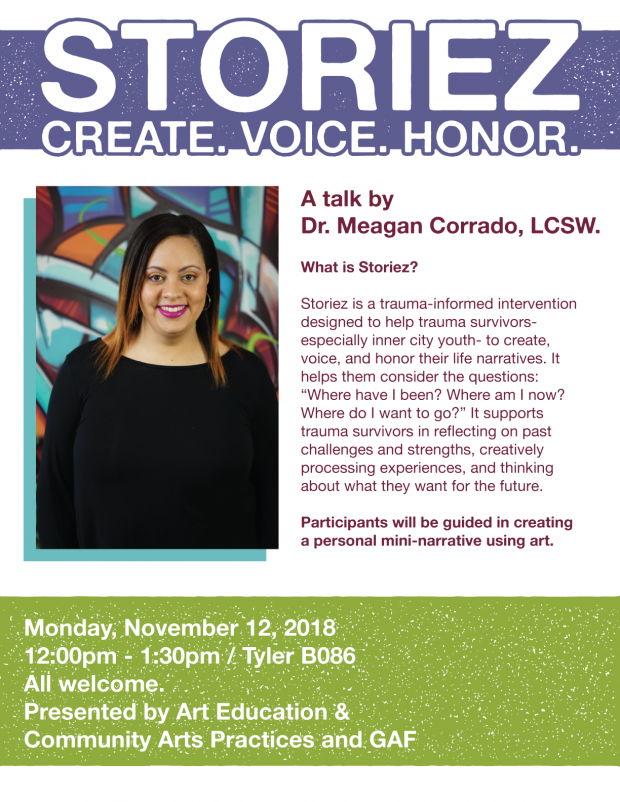 StorieZ: Create. Voice. Honor.
Join us as Dr. Meagan Corrado, LCSW, speaks about her groundbreaking Storiez program. 
Storiez is a trauma-informed intervention designed to help trauma survivors- especially inner city youth- to create, voice, and honor their life narratives. It helps them consider the questions: "Where have I been? Where am I now? Where do I want to go?" It supports trauma survivors in reflecting on past challenges and strengths, creatively processing experiences, and thinking about what they want for the future.
Participants will be guided in creating a personal mini-narrative using art.
Monday, November 12, 2018
12:00pm - 1:30pm / Tyler B086
All welcome.
Presented by Art Education & Community Arts Practices and GAF