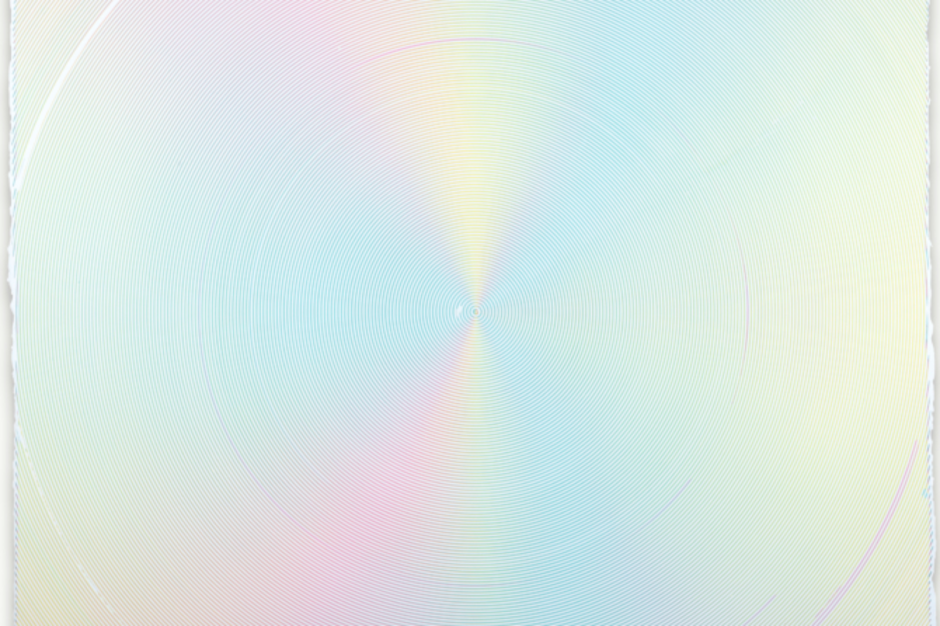 Painting
Anoka Faruqee (MFA '97)
Anoka Faruqee (MFA '97) is a painter, curator and Associate Dean at Yale University. Known for colorful moiré paintings inspired by Persian and Indian miniatures, 1960's psychedelia and modernist abstraction, her work features overlapping patterns that are hypnotic in their simultaneous simplicity and complexity.  
"Serving as more than just optical games, [Faruqee's] paintings show the artist embracing the fallibility of materiality—be it the unpredictability of her medium or the inevitability of human error. It is the oscillation between the handmade and the machinelike that makes the canvases accomplished and compelling works of art rather than simply visual novelties."
– Karen Rapp, Art in America
Faruqee has received numerous awards, including a Pollock Krasner Foundation Grant and an Artadia Individual Artist Grant, among others. She has exhibited in the United States as well as internationally in Asia and Europe. In 2019, in collaboration with the painter, David Driscoll, she had work on view in the DeCordova Sculpture Park Biennial in Massachusetts.
Portrait courtesty of Alan Bamberger. Work: 2019P-27 (Circle) by Anoka Faruqee & David Driscoll; detail; acrylic on linen on panel; 56.25 by 56.25 inches; 2019. Courtesy of the artists.