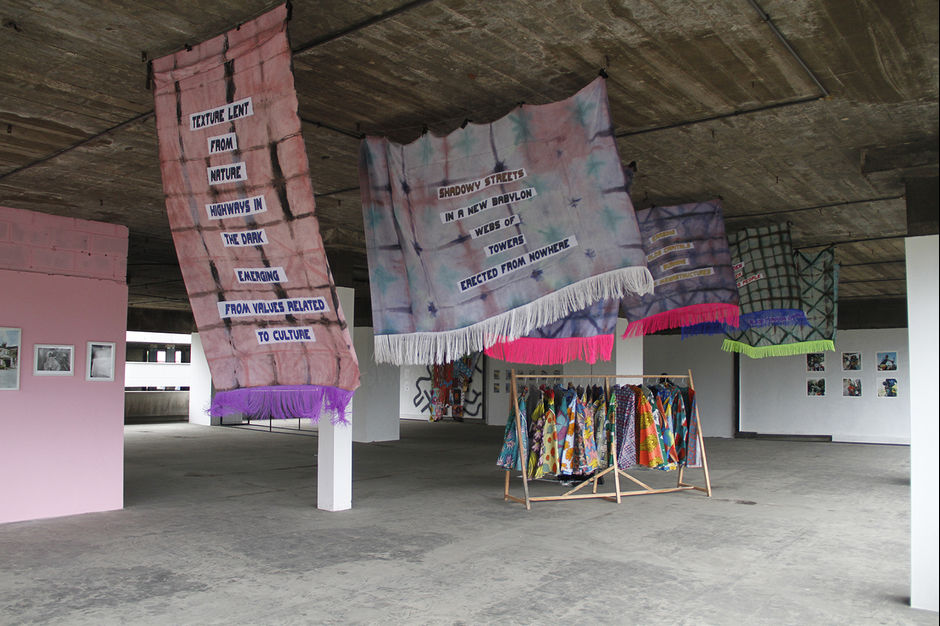 Art History
Antawan I. Byrd (BA '09)
Antawan I. Byrd (BA '09) is the assistant curator of photography at the Art Institute of Chicago. He is also a PhD candidate in modern and contemporary art history at Northwestern University, researching his dissertation on how artists in Africa and the African diaspora combine sound and visual technologies to address mid-20th century politics.
He co-curated Kader Attia: Reflecting Memory at Northwestern's Block Museum of Art and [Re]Générations: Une exploration des archives des Rencontres de Bamako, which received the Award for Curatorial Excellence by the Arts Council of the African Studies Association. Byrd was also among the curatorial team for the second edition of the Lagos Biennial. The exhibition, How to Build a Lagoon with Just a Bottle of Wine? (pictured above), meditated on the history and present makeup of the city's built environment.
"The second edition of the Lagos Biennial, with its critical, historically reflexive and counter-hegemonic stance, invites us to think about what alternative futures can be built from the rubble."
– Frieze
Previously, Byrd was a curatorial assistant at the Centre for Contemporary Art, Lagos and an associate curator for the 10th Bamako Encounters, Biennale of African Photography. His research has been supported by an Andrew Mellon CLIR fellowship, a Block Museum curatorial fellowship and a Fulbright grant, among others.
Above image: "Lagos Biennial 2019." Exhibition view at 2nd Edition of The Biennial for Contemporary Art in Lagos, Nigeria, 2019. Courtesy of Lagos Biennial. Portrait of Antawan I. Byrd courtesy of Lagos Biennial.