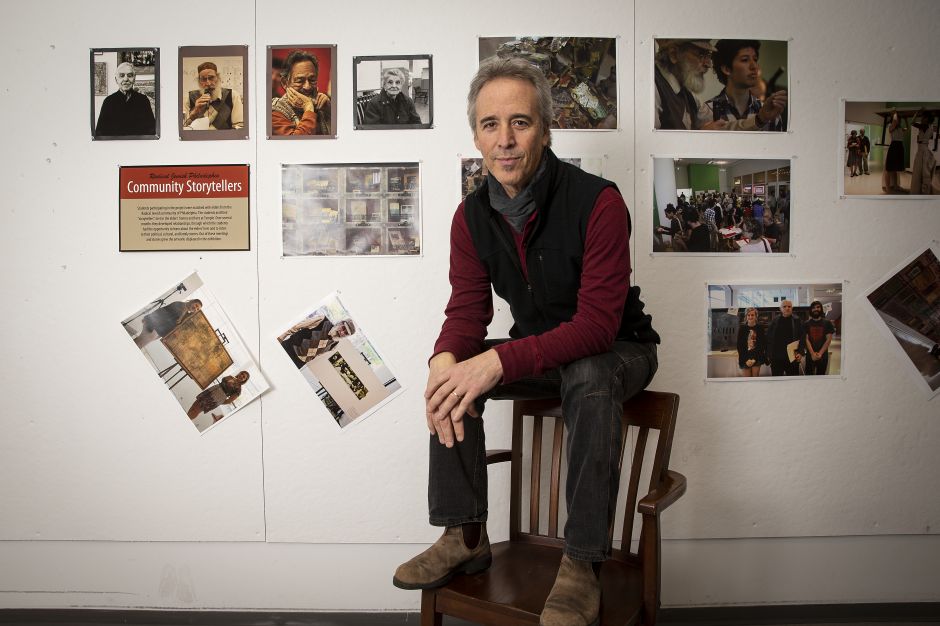 Associate Professor and Curriculum Coordinator
Community Arts Practices
Billy Yalowitz, EdD
Billy Yalowitz is a playwright, director and community arts practitioner whose interdisciplinary performance works draw from public history and chronicle grassroots movements for self-determination. As the founder and co-director of Tyler's Community Arts Practices program, he has collaborated with neighborhoods throughout Philadelphia to create a body of performances and media installations that have helped to organize communities around a range of social justice initiatives.
 
Yalowitz's critically-acclaimed performances have been presented off-Broadway, toured Israel and performed at regional theaters. He was named "Best Unclassifiable Theater Artist" by Philadelphia's City Paper, Best Choreographer by the Philadelphia Inquirer and was nominated for a Barrymore Award for movement direction. Yalowitz was commissioned by the Philadelphia Museum of Art in 2017 to create a performance-festival, The Fathering Circle.
 
Yalowitz's work has been featured in The New York Times; Jerusalem Post; San Francisco Chronicle; the Philadelphia Inquirer and on National Public Radio. He has been awarded grants from the Pew Center for Arts & Heritage; John S. and James L. Knight Foundation; Rockefeller Foundation; Woodrow Wilson Foundation; Nathan Cummings Foundation; Surdna Foundation; Puffin Foundation; William Penn Foundation and the Pennsylvania Humanities Council.
 
EdD, Temple University, 1997 
MFA, Temple University, 1993
MEd, University of Massachusetts, 1987
BA, Wesleyan University, 1980
Selected Work
Yalowitz, B., Novella, K., & Malandra, K. (2015). Building Trust, Sharing Power, Crossing Borders: The
     Art Sanctuary—Temple/Tyler Partnership. In K. Novella, Engaging in Social Partnerships: 
     Democratic Practices for Campus-Community Partnerships (pp. 161-189). New York, NY: Routledge.  
Yalowitz, B. (2011). The Black Bottom: Making Community-Based Performance in West Philadelphia. In 
     B. Adair, B. Filene, & L. Koloski (Eds.), Letting Go?: Sharing Historical Authority in a User-generated
     World (pp. 156-173). Philadelphia, PA: Pew Center for Arts and Heritage.
Yalowitz, B. (2010). Telling Our Stories: Liberation Work for Jewish Men. In H. Brod, & S. Zevit (Eds.), 
     Brother Keepers: New Perspectives On Jewish Masculinity. Harriman, TN: The Men's Studies Press. 
Thompson, C. (2003). Interview with Billy Yalowitz. White Men Challenging Racism. Durham, NC: Duke 
     University Press. 
Krondorfer, B. (1992). Performance profile of Billy Yalowitz. Body and Bible. Philadelphia, PA: Trinity 
     Publishing.
Image credit: Temple University Photography / Joseph V. Labolito