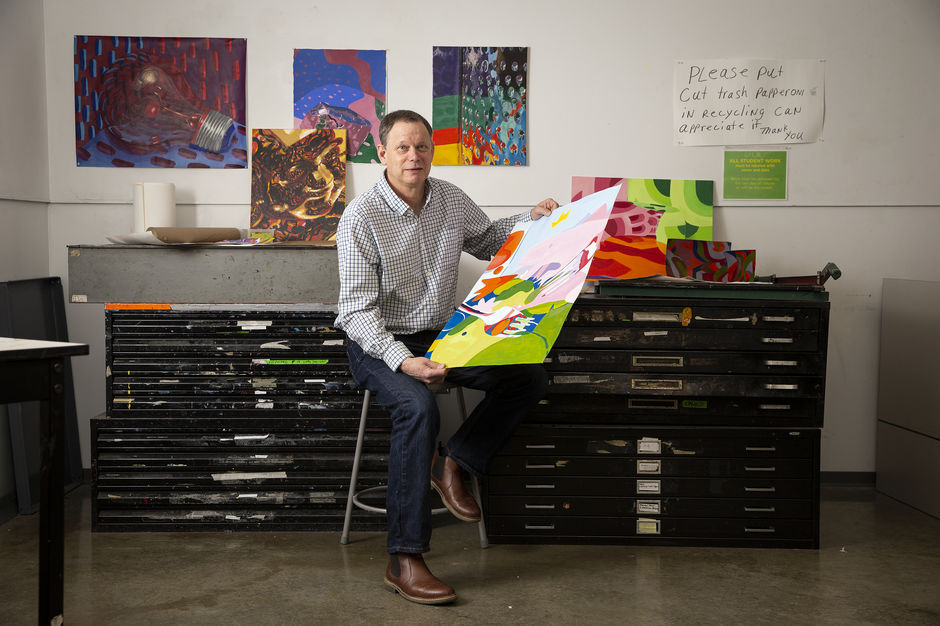 Associate Professor of Instruction
Foundations
Buy Shaver
Buy Shaver is a multi-disciplinary, installation-based artist with a visual arts background that includes Eastern and Western painting, graphic design, illustration and exhibition design. 
Shaver primarily works site-specifically, often painting directly on walls to create both temporal and commissioned art. His work floats between both abstract compositions and text-based installations that appear simple and seemingly familiar, yet the content and context allow for multiple interpretations, allowing his work to be simultaneously direct yet oddly illusive.
Shaver is the author of Moving the Eye Through 2-D Design—A Visual Primer, published by Intellect Books and distributed by University of Chicago Press. His exhibitions and commissions include James Oliver Gallery, Philadelphia; Hick's Art Center Gallery, Bucks County Community College; Park Towne Place, Philadelphia; Rowan University; Delaware Art Museum; Philadelphia Art Alliance; Larry Becker Contemporary Art; Arcadia University; Locks Gallery, Philadelphia and the Institute of Contemporary Art at the University of Pennsylvania. 
MFA, University of Georgia, 1988 
BFA, Virginia Commonwealth University, 1984
Image credit: Temple University Photography / Joseph V. Labolito