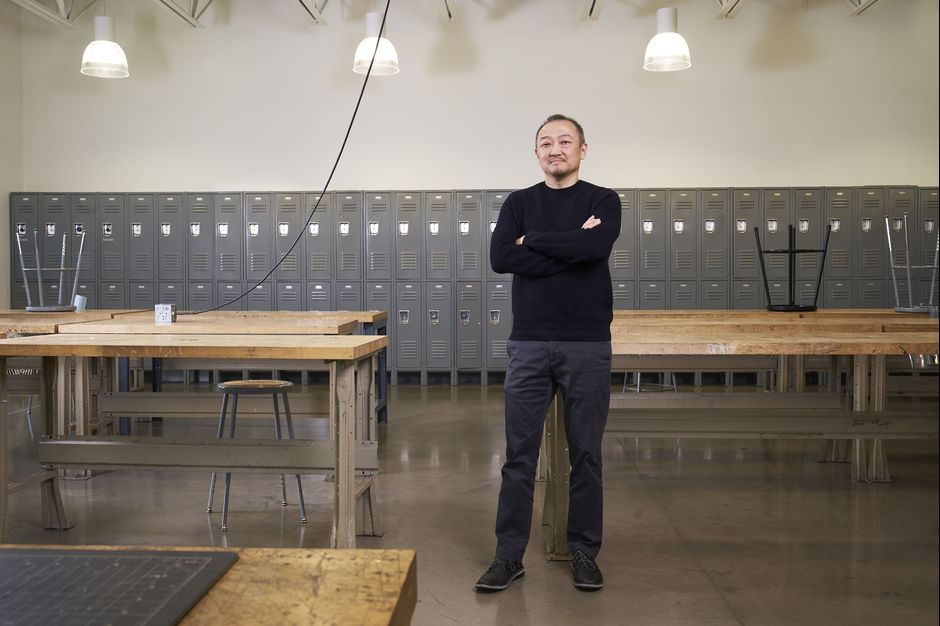 Associate Professor of Practice
Architecture
Eric Oskey, RA
Eric Oskey is a registered architect who engages the intersections between practice, research and education. As a practitioner he is partner of the award-winning firm Moto Designshop (Moto). Moto has won the American Institute of Architect (AIA) Philadelphia's Emerging Architects Prize; The Great Bell Christ Church Display Competition; the Fallen Heroes Memorial Competition; the 2018 AIA Philadelphia Devine Detail Prize; the 2018 AIA Pennsylvania Bronze Medal and the 2019 AIA Philadelphia Silver Medal, as well as numerous others. Additionally, in 2018 he was individually awarded a prize as a Minority Business Leader by the Philadelphia Business Journal.  His previous professional experience includes working for the Pritzker Prize winning office of Venturi Scott Brown and Associates.
His research has recently been focused on Bio-Diversity with a concentration on designing built environments for wildlife in consultation with the John Heinz National Wildlife Refuge at Tinicum. His ongoing research has been focused in Russia along dual tracks, including the observation and response to the transformed built environment caused by dramatic societal change. In support of this research, he was awarded the Robert James Eidlitz Travel Fellowship from Cornell University to study the adaptive reuse of Socialist Industrial Complexes in Moscow. Additionally, he was awarded an artist in residence position to run a workshop in the largest land arts park in Europe, Nikola-Lenivets, in the Kaluga Region, which focused on the natural environment, sustainability and ecology.
As an educator, Eric primarily teaches graduate level studios and seminars. Recently, three of his studio students placed in the top twenty of the International Land Arts Generator Initiative competition, with a submission focused on land art as a generator for sustainable design.
 
MArch, Cornell University, 2008 
BArch, Drexel University, 2000
Selected Awards
AIA Silver Medal (2019)
American Institute of Architects
Philadelphia Arrupe Hall, Saint Joseph's University
AIA Bronze (2018) 
American Institute of Architects
Pennsylvania Walnut Street Estates Residence
Divine Detail (2018) 
American Institute of Architects
Philadelphia Walnut Street Estates Brick Screen
Minority Business Leader Award (2018) 
Philadelphia Business Journal 
For minority business leadership
Selected Exhibitions
Oskey, E. (2015). Memory Mapping. Exhibited at Art Alliance, Philadelphia, PA,
     May 24–August 1, 2015.
Image credit: Stephanie Price