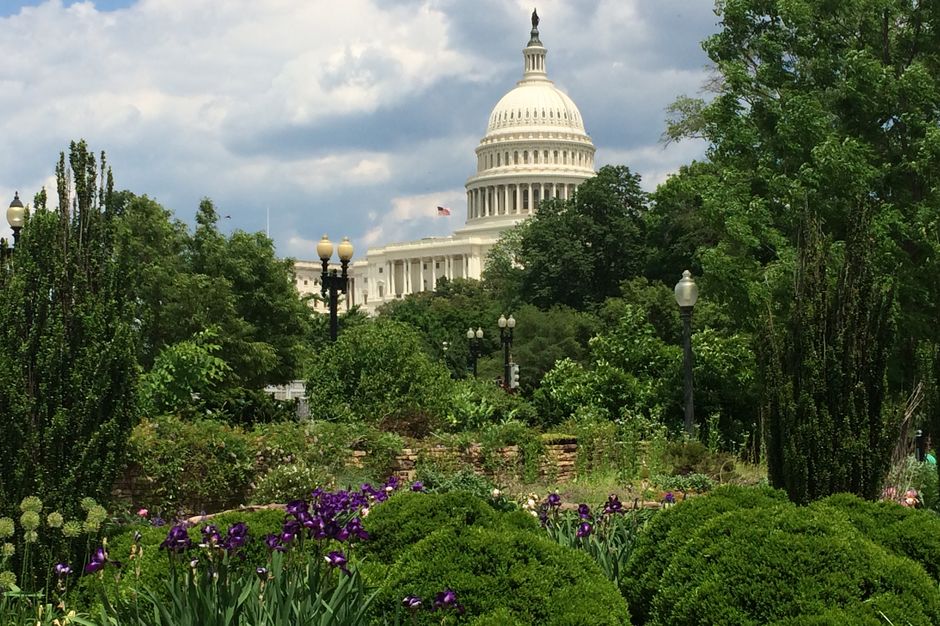 Horticulture
Holly Shimizu (AS '74)
Holly Shimizu (AS '74) is a nationally-recognized horticulturist, consultant and educator focused on plant conservation and sustainability, with a robust background in public gardens. 
Among her diverse and respected 40-year career, she was the host of the PBS show Victory Garden as well as the founding partner of Sustainable Sites Initiative—a program designed to create certified, sustainable and resilient land development projects, from national parks and corporate campuses, to streetscapes, homes and more. She has served as the executive director of the United States Botanic Garden (pictured above); the managing director of the Lewis Ginter Botanical Garden; and the first curator of the National Herb Garden at the U.S. National Arboretum.
Shimizu has served as a consultant to the White House Gardens and Camp David plant projects with First Lady Laura Bush; as a judge in both the International Flower Show and Philadelphia Flower Show; and on the boards and advisory councils of numerous organizations. She has received the Honorary Life Member Award from the American Public Gardens Association; the Thomas Roland Medal for exceptional skill in horticulture from the Massachusetts Horticultural Society; the Professional Award for an Outstanding Public Garden Director from the American Horticultural Society; and the Herb Society of America Award for Outstanding Achievement in Horticulture; among many other honors and accolades. 
Portrait and above image of the U.S. Botanic Garden courtesy of Holly Shimizu.