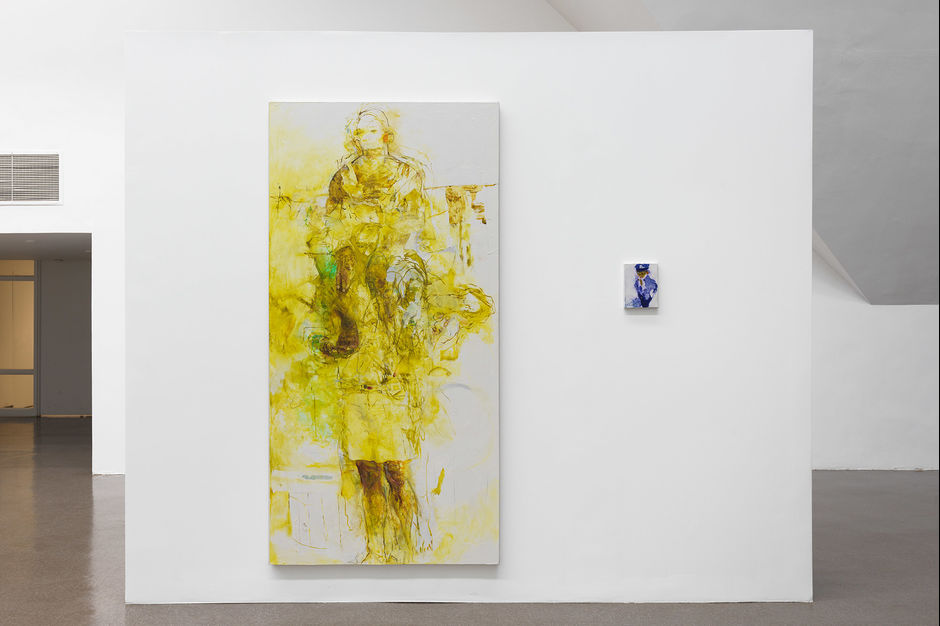 Ceramics, Glass and Painting
Jennifer Packer (BFA '07)
Jennifer Packer (BFA '07) creates portraits, interior scenes and still lifes that are, as art historian Jessica Bell Brown describes, "emphatically mundane and radically tender." Through a limited palette and simple brushstrokes, Packer's paintings render fragments in detail while obscuring other elements, presenting a casual yet powerful intimacy.
"Jennifer Packer's [work] represents the summit of painterliness in the [2019 Whitney] Biennial."
– ARTnews
Packer is the recipient of numerous awards and fellowships. She has shown in solo and group exhibitions at Sikkema Jenkis & Co. in New York; Crystal Bridges Museum of American Art, Arkansas; Contemporary Art Museum, Houston; Woodmere Art Museum in Philadelphia; and has had work exhibited at the 2019 Whitney Biennial in New York City and the 33aBienal de São Paulo in Brazil. Recently, Serpentine Gallery in London organized a retrospective that traveled to the Whitney Museum of Art, among other museums. Her work is collected in the Whitney Museum of American Art and The Studio Museum in Harlem, both in New York City; as well as the Rhode Island School of Design (RISD) Museum, Rhode Island; among others. Currently, Packer is assistant professor in painting at the Rhode Island School of Design.
Portrait courtesy of Rhode Island School of Design. Image above: Tenderheaded (installation view) 2017. Courtesy of the artist and Corvi-Mora, London. Photo by Tom Van Eynde.