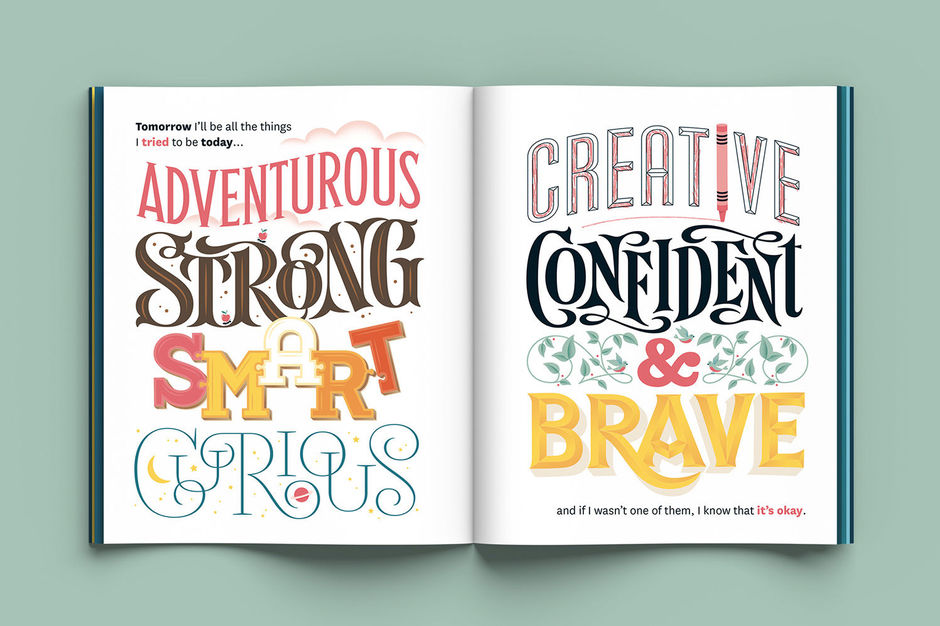 Graphic & Interactive Design
Jessica Hische (BFA '06)
Jessica Hische (BFA '06) is an award-winning illustrator, lettering artist and graphic designer who has created custom work for established brands, classic books, postage stamps and more. She's been listed as a Forbes 30 Under 30 twice, which chronicles the boldest entrepreneurs in the United States and Canada, as well as named a Print Magazine New Visual Artist (20 under 30), an ADC Young Gun and a "Person to Watch" by GD USA. She is the author/illustrator of the New York Times bestselling children's books Tomorrow I'll Be Kind and Tomorrow I'll be Brave.
"[Tyler] professors really encouraged experimentation and image making for your projects, unlike other more conservative programs. I don't think I would have had as good of an experience at any other design school and I should thank my professors every day for how much they changed my life."
– Jessica Hische
Some of Hische's lengthy and extraordinary clients include Adobe, American Express, Apple, Dave Eggers, Etsy, Hallmark, Hershey's, Kellogg's, Nike, Barack Obama, Old Navy, Penguin Books, Samsung, Starbucks, Target, Tiffany & Co., Vanity Fair and Wes Anderson, among numerous others. She works out of her Oakland, California studio.
Above: spread from Tomorrow I'll Be Brave. Images courtesy of the artist. Portrait by Peter O'Dwyer.