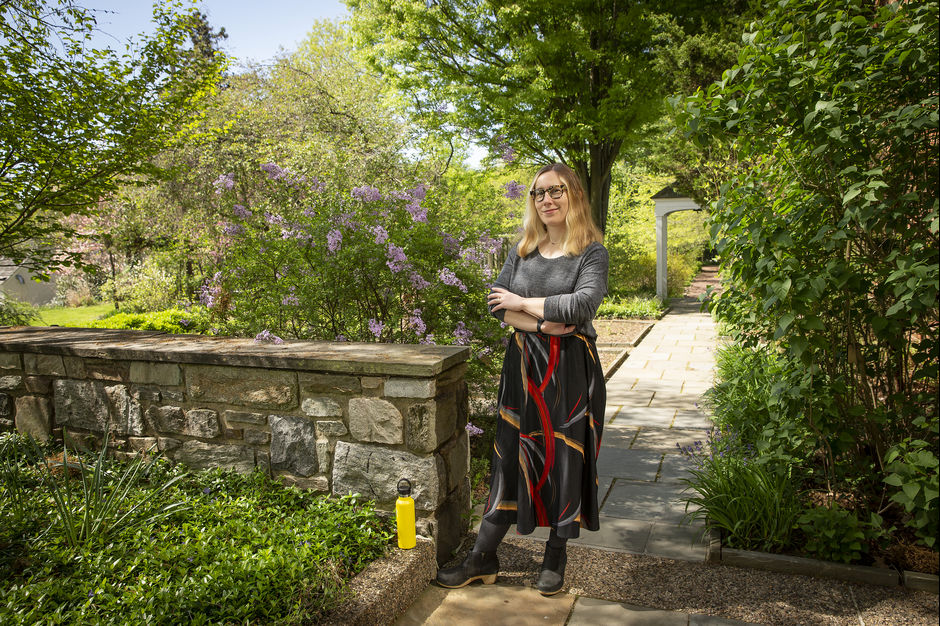 Assistant Professor of Instruction, Program Head of Landscape Architecture and Horticulture and Curriculum Coordinator of Graduate Landscape Architecture
Landscape Architecture
Kate Benisek, MALD, MLA, ASLA
Email: kate.benisek@temple.edu
Phone: 267-468-8186
Office: Ambler Campus, Dixon 206 and Main Campus, Architecture 213
Kate Benisek is a landscape architect, civic ecologist and urban horticulturist. Kate is an environmental educator who teaches undergraduate courses offered as part of the General Education program, undergraduate design studio courses and the graduate-level "Wetland/Riparian Design Studio."
 
Kate worked as a landscape designer with the Charles River Watershed Association in Boston, Massachusetts, where she contributed to community and municipal planning and urban design projects that focused on the development of stormwater management initiatives for a regional watershed in collaboration with public and private agencies.
Kate has a background in horticulture and professional experience in residential landscape design and fine gardening in New England and upstate New York. She also works independently as a land use planning and design consultant.  
MLA, College of Agriculture and Life Sciences, Cornell University, 2014
MALD, the Conway School, 2009
BA, History, Boston University, 2005
 
Selected Work
Benisek, K. (2017). Book review of Natural Burial: Landscape, Practice, Experience by Andy Clayden,
     Trish Green, Jenny Hockney and Mark Powell. Landscape Research, 42(5), 592-594.
     doi:10.1080/01426397.2017.1317052 
Image credit: Temple University Photography / Joseph V. Labolito