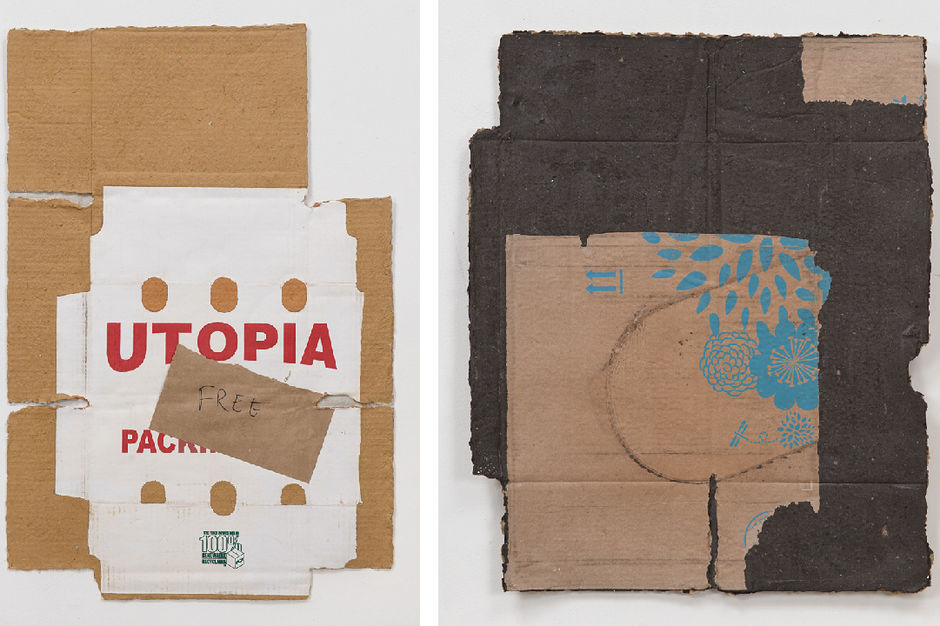 Painting
Lisa Sigal (BFA '85)
Lisa Sigal (BFA '85) is a practicing artist in painting and sculpture, whose work utilizes and expands upon notions of space and the built environment, investigating how art can challenge set ideas about property, containment and freedom. 
"In contemporary abstract painting, references to architecture are commonplace—but to housing, not so much. For many years, Lisa Sigal's paintings have ruminated on buildings and their discontents: the dodgy promise of stability, the tradeoff between security and confinement. With her…show, Utopia Free [2017], she pushes beyond the speculative investigation of the previously unseen—the premise of much abstraction—into the realm of advocacy." 
– Hyperallergic
She is the recipient of numerous honors, including a Guggenheim Fellowship; the Joan Mitchell Foundation Grant; a Creative Capital Grant; and an Anonymous Was a Woman Grant; among others. Sigal's work was included in the 2008 Whitney Biennial; has been exhibited in group and solo shows nationally and internationally; and has been commissioned by New York City's MTA Public Art in the Subways (F line, N stop in Brooklyn), as well as the Federal Reserve Bank in Atlanta. 
Sigal is the co-founder and co-curator of Open Sessions at The Drawing Center in New York City—a program that provides opportunities for selected artists to find new approaches for contextualizing and exhibiting their work through conversation, public programs and gallery installations.
Above images (left to right): Mat (Eutopia Free), 32 by 21.5 inches and Mat (fresh direct), 27.5 by 23 inches, both by Lisa Sigal. Mat is a series cast from cardboard pulp and pigment resembling a flattened cardboard box. All images and description are courtesy of the artist.