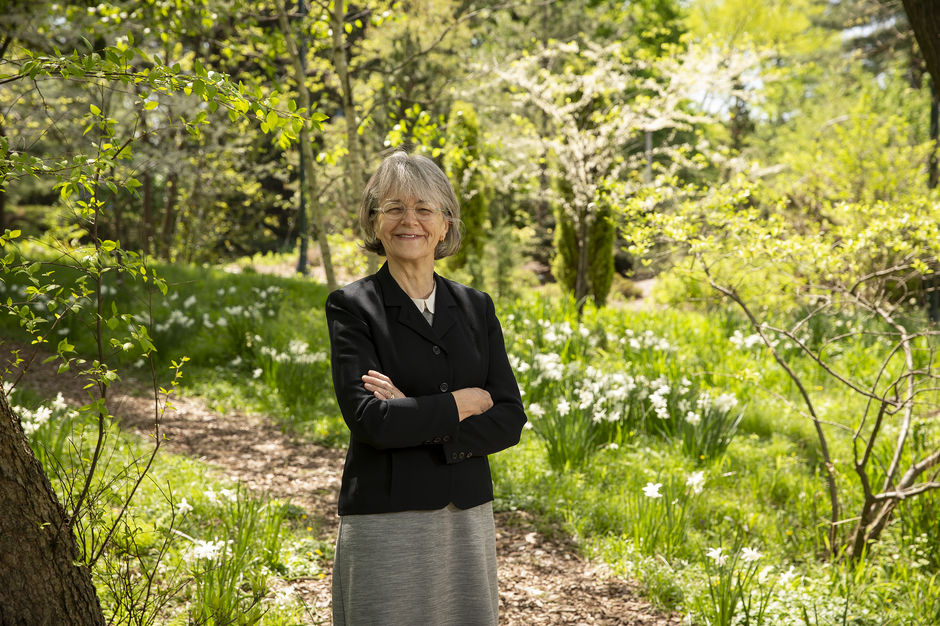 Associate Professor of Landscape Architecture
Landscape Architecture
Pauline Hurley-Kurtz, MLA, RLA, ASLA
Pauline Hurley-Kurtz is a registered landscape architect with expertise in the design of memorials and healing gardens. She was the design landscape architect for the award winning Irish Great Hunger Memorial in Philadelphia, a garden of remembrance that includes elements of the Irish and Piedmont landscapes, and a monumental sculpture by Glenna Goidacre. Hurley-Kurtz led the design and installation of the Ernesta Ballard Healing Garden in the Ambler Arboretum of Temple University, which includes a labyrinth, meadow, woodland edge and a series of rain gardens.
Hurley-Kurtz has documented memorials to Ireland's Great Hunger around the world, supported by grants from the Friendly Sons of Saint Patrick and Temple University. She has also conducted research based on the Ambler Healing Garden design and post occupancy evaluations. Research on Irish Memorials and Healing Gardens has been presented at a number of conferences.
Hurley-Kurtz teaches design studio courses in both the graduate and undergraduate Landscape Architecture programs, where her studio courses span areas such as community planning, beginning design, planting design and the graduate capstone. Her students have won a number of American Society of Landscape Architecture (ASLA) awards.
MLArch, University of Pennsylvania, 1986
BS, University College, Dublin, Ireland, 1978
Selected Work
Hurley-Kurtz, P. (2019, March 7). Integrating Service Learning and a Design Build Tradition on the
     Ambler Campus and in the Philadelphia Area Community for over 100 Years [Presentation].
     Council of Educators in Landscape Architecture (CELA) Conference, UC Davis, Sacramento, CA. 
Hurley-Kurtz, P. (2016, September 4). Louise Carter Bush-Brown; James Bush-Brown. In S. M. 
     Rademacher (Ed.), 75 Years - PA-DE American Society of Landscape Architects (pp. 26-29).
     Blurb Inc., San Francisco, CA.
Hurley-Kurtz, P., Callery, C., & King, J. (2016, October 8). The World's Great Hunger Memorials 
     [Presentation]. International Great Hunger Symposium, The Irish Memorial, Philadelphia, PA.
Hurley-Kurtz, P., Yates, B. W., Tomczuk, K., Pereira,  T., & Cato L. (2014, March 29). Strategies to
     Restore the Kensington Somerset Neighborhood in Philadelphia [Presentation]. Council of
     Educators in Landscape Architecture (CELA) Conference, University of Maryland, Baltimore, MD.
Myers, M., P. Hurley-Kurtz and J. Munro. (2014, April 5). Cutting Edge: Integrating Ecological 
     Restoration into the Professional Landscape Architecture Curriculum. PA-DE Chapter American
     Society of Landscape Architects (ASLA) Conference, Nemacolin Woods, Pittsburgh, PA.
Image credit: Temple University Photography / Joseph V. Labolito