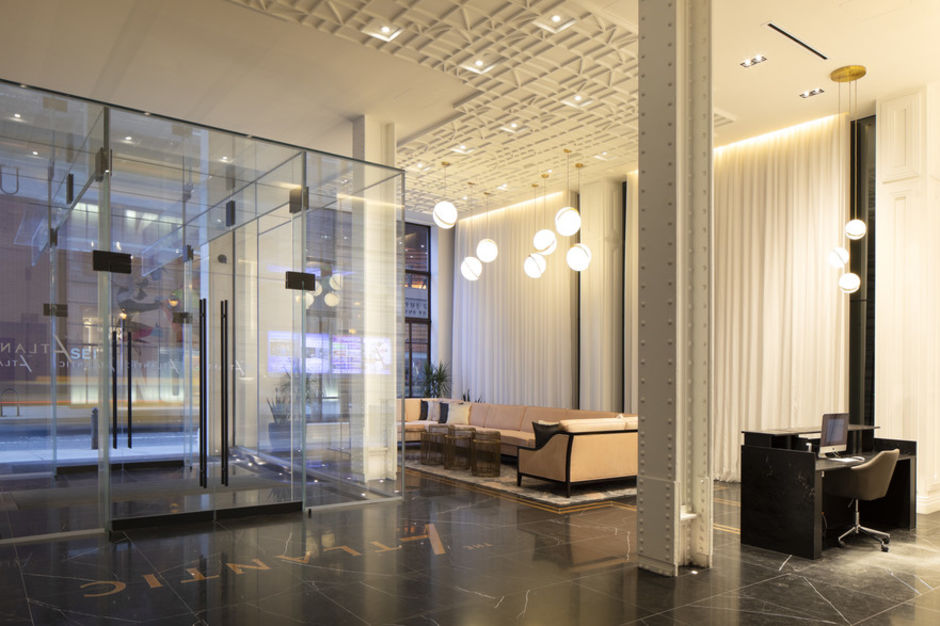 Architecture
Mario Zacharjasz, AIA (BArch '85)
Mario Zacharjasz, AIA, (BArch '85) is co-founder and principal of PZS Architects, LLC, located in Philadelphia. Throughout his career, Zacharjasz has been a champion of causes that reflect both his passion for architecture and his drive to make an impact in the communities and organizations that are important to him.
With a focus on educational and institutional clients, PZS Architects has made their mark throughout the region over the last 25 years. PZS worked as Associate Architects with MGA Partners, Architects on Temple University's Morgan Hall and are currently working on the renovation of Temple's new College of Public Health. The firm has won awards from the Preservation Alliance of Philadelphia, the American Institute of Architects (AIA) and the Associated Builders and Contractors, and has been featured in various magazines and publications. In 2019, Zacharjasz was inducted into the Temple University Gallery of Success, an honor bestowed upon distinguished alumni who have utilized the skills and experience from their Temple education to forge a path of success in their chosen career.
Zacharjasz has guided the firm's efforts in building and establishing long-term relationships with Latino clients like Esperanza, APM and Congreso, who have been loyal partners for many years. Clients like these helped build the foundation of the firm through Zacharjasz's outreach very early in his career. His unrelenting enthusiasm and desire to work with some of the underserved communities in Philadelphia, including Hunting Park, Tioga and Fairhill, endeared him to community leaders and difference-makers in those communities, and he has maintained long-lasting partnerships with them. Zacharjasz's influence reaches well beyond the Philadelphia region though—he has worked on projects in Florida, Georgia, Washington, North Carolina, St. Thomas and numerous projects in Puerto Rico for the Salvation Army.
With his tremendous energy and willingness to give back to the community, Zacharjasz allocates a significant amount of his own time in support of local non-profit organizations and he actively serves on several boards and committees throughout the city. He is on the board of directors for the Philadelphia Art Commission, the Delaware River Waterfront Corporation and the Kimmel Center. He was also appointed to the Philadelphia World Heritage Committee and is the past president of the Philadelphia Chapter of the AIA and a former board member of The Salvation Army of Greater Philadelphia. Additionally, he is the past chairman of the board for the Greater Philadelphia Hispanic Chamber of Commerce, where he oversaw the creation of the first ever The State of Hispanic Business Report for the Greater Philadelphia region. In each of these capacities, Zacharjasz focuses his energy on community sustainability, encouraging his partners, staff and colleagues to do the same.
Above: The Atlantic Building in Philadelphia, PA. Image courtesy of Mario Zacharjasz. Portrait courtesy of School Improvement Partnership.