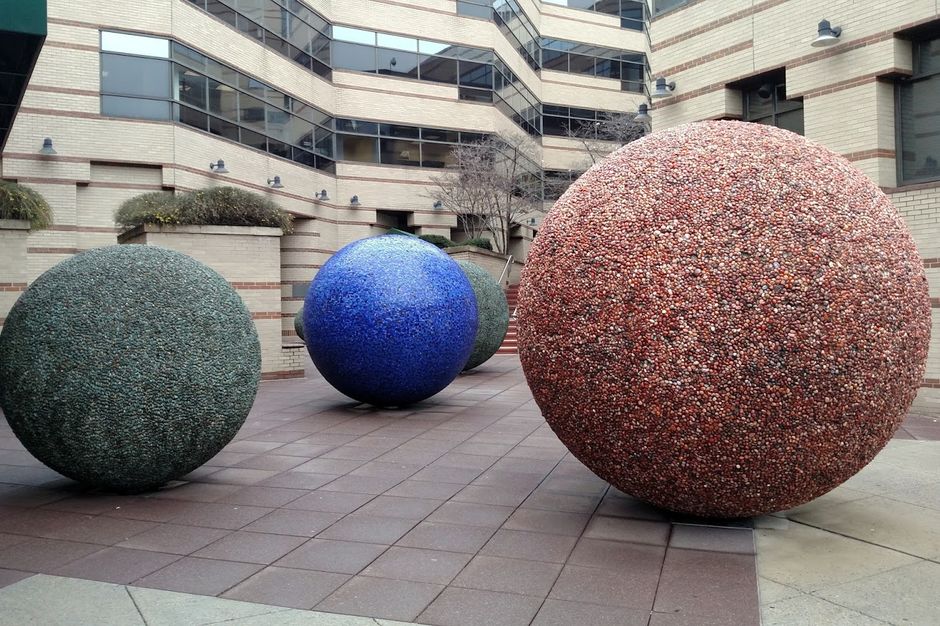 Sculpture and Ceramics
Martha Jackson Jarvis (BFA '75)
Martha Jackson Jarvis (BFA '75) creates sculptures, public art and installations that engage issues of identity and symbols of belief that confront contemporary life yet are firmly rooted in historical traditions and culture.
"Each installation tempers its urban setting, contrasting the architectural with the ethereal, physicality with myth... Thematically, Jackson Jarvis's work, regardless of its venue, is reflective of…energy, spontaneity, light, death and life."
– Sculpture Magazine
Jackson Jarvis has developed public and corporate art commissions for organizations like the Philip Morris corporation; Fannie Mae; Washington Metro Transit Authority; New York Transit Authority; South Carolina Botanical Gardens in Clemson; and the Courthouse in Upper Marlboro, Maryland, among others.
In addition to receiving numerous honors—such as a Creative Capital Award, a National Endowment for the Arts Grant, a Virginia Groot Fellowship and The Penny McCall Foundation Grant—she has exhibited work in solo and group exhibitions in galleries and museums, both nationally and internationally, from the Corcoran Gallery of Art in Washington, D.C. to the Tretyakov Gallery in Moscow, U.S.S.R. 
Above: Music of the Spheres by Martha Jackson Jarvis. Image by I. Peterson.