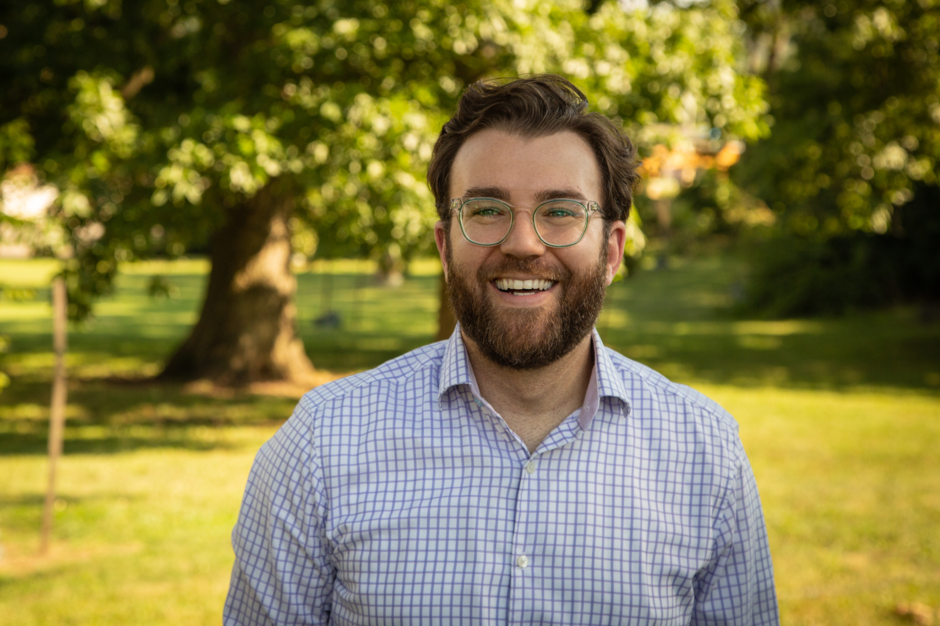 Assistant Professor of Instruction
Graphic & Interactive Design
Nathan William Young
Nathan Young (he / him) is a designer and educator interested in using graphic design to amplify truths through the seemingly impenetrable noise of contemporary public discourse. 
Drawing from an abiding interest in performance, Young's work contends that if "all the world's a stage," graphic designers should look the audience in the eye and tell them as such. To do so, his practice expands upon many tactics found in metatheatre, including meta-reference, defamiliarization and what he calls, "I See What You Did There"—emphasizing a transparent process and honesty of materials.
MFA, Graphic Design, Rhode Island School of Design, 2019
Awards
Regional Design Annual (2016)
Print Magazine
Salt City Coffee identity and packaging
Merit Award, International Design Annual (2016)
HOW Magazine
The Glass Menagerie
Merit Award, International Design Annual (2014)
HOW Magazine
CSU Theatre and Dance 2012/13 Season
Selected Work
Young, N. W. (2019). Jungfrau-Aletsch: a performed identity [Multiples of the business card, letterhead
     and publications]. Retrieved from https://nathanyoung.design/Jungfrau-Aletsch
Young, N. W. (2018). Mass Shooter / Modern Sport; American Tapestry; Fruit for Thought [exhibition and
     catalogue; poster series; podcast]. Exhibited at RISD Graphic Design Triennial, Rhode Island School
     of Design, Providence, Rhode Island, October 4–14, 2018.
Young, N. W. (2018). Baby, I've Been Here Before [multimedia].
     Retrieved from https://nathanyoung.design/Baby-I-ve-Been-Here-Before
Young, N. W. (2017). Fruit for Thought [Audio podcast].
     Retrieved from https://nathanyoung.design/Fruit-for-Thought
Young, N. W. (2017). All the Final Hollering Monsters [book].
     Retrieved from https://nathanyoung.design/All-the-Final-Hollering-Monsters