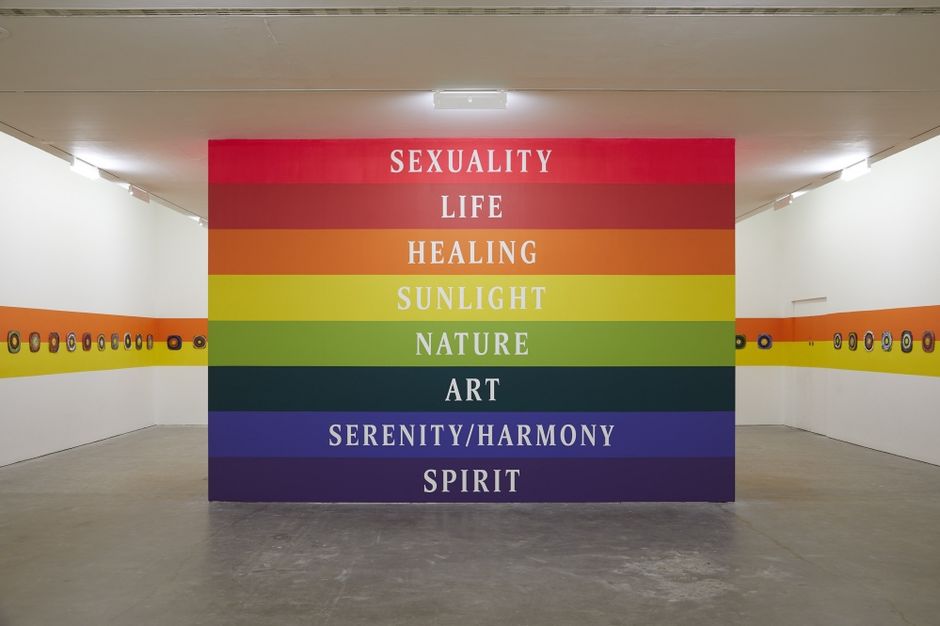 Printmaking
Polly Apfelbaum (BFA '78)
Polly Apfelbaum (BFA '78) is a multimedia artist whose bold, colorful work blends and hybridizes traditions of painting, sculpture, printmaking, photography, craft and installation to engage in a dialogue with architecture and site. 
"Apfelbaum's work is both painting and sculpture and perhaps photography and fashion and formless material well. It is all these things wildly so and wildly not so." –Lane Relyea, art historian
Apfelbaum has mounted nearly 60 solo exhibitions and has participated in hundreds of group shows around the world at institutions like the Kemper Museum of Contemporary Art in Kansas City; Belvedere 21 in Vienna, Austria; the Institute of Contemporary Art, Philadelphia; Ikon Gallery, Birmingham, England; and ICA Boston; among others. Her work is part of many public collections, including The Museum of Modern Art and the Whitney Museum of American Art, both in New York City; Carnegie Museum of Art in Pittsburgh; Philadelphia Museum of Art; The Dallas Museum; and Los Angeles County Museum of Art. She is the recipient of a Pew Center for Arts & Heritage Grant, a Creative Capital Award, the Rome Prize, a Guggenheim Fellowship, a Joan Mitchell Grant and an Anonymous Was A Woman Grant, among others.
Portrait image courtesy of Dior. Above: Waiting for the UFOs (a space set between a landscape and a bunch of flowers) by Polly Apfelbaum. The image is courtesy of the artist, Frith Street Gallery, London and Gallery Nachst St. Stephen Gallery, Vienna